Dominican Republic – what to do in Dominican Republic? (weather, attractions and others)
Dream vacation in the Dominican Republic … against all appearances are not so unattainable. Beautiful weather, a paradise beach, plenty of attractions … You do not have to worry about the weather. However, the sea (Caribbean ;-)) of attractions can give us a headache…
What is the best choice? Where to go and what to see? Here are some of our tips on the subject.
As we wrote in an earlier post, in the Dominican Republic, and more specifically in the Punta Cana we spent two weeks. Since it was our late honeymoon we treated it only as a rest, without all-day sightseeing and enjoying all possible attractions. Nevertheless, "something there" we saw 🙂
What to see in the Dominican Republic?
Dominican Republic is first of all beautiful paradise beaches with fine, fine, almost white sand. Blue, clear and at the perfect temperature Caribbean Sea with waves that may appeal to surfers. Sunken ships as if straight out of Pirates of the Caribbean… Perfect weather, humidity, and sometimes refreshingly short rainfalls. You can literally feel like you are in paradise…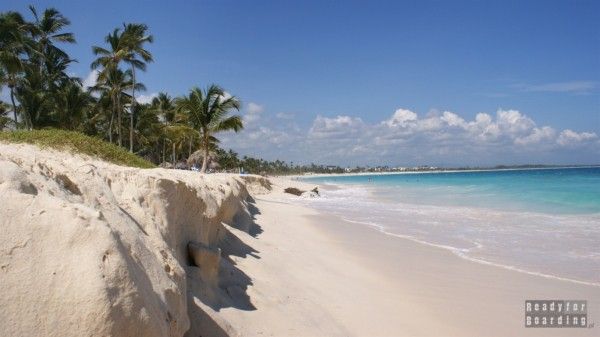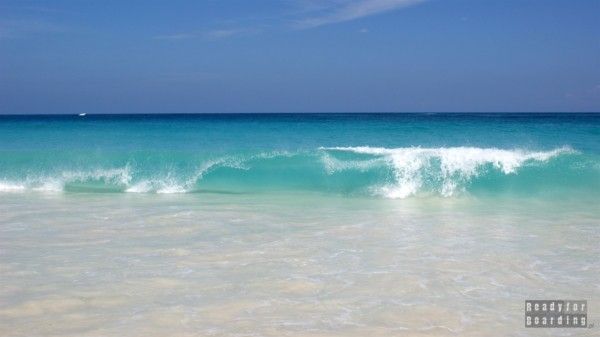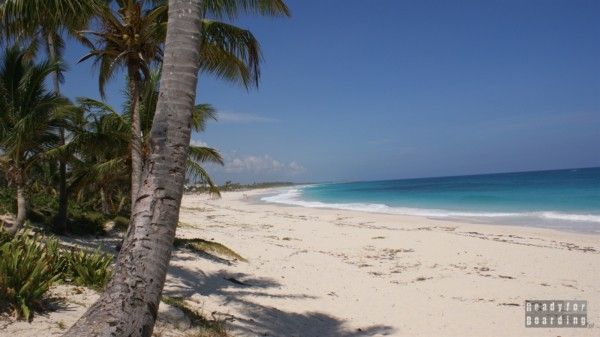 For me personally, the above description is enough to drop everything and fly to the Dominican Republic. Throw in an all-inclusive and I can stay put for two weeks. Maybe it doesn't quite fit me, but that's how the Dominican Republic works 🙂 It's a little bit lazy, a little bit relaxing, time flies slower and you can finally give yourself over to the pleasures of the.
I must necessarily add that all inclusive in the Dominican Republic is totally different from what you might have experienced on the European or African continent (perhaps even with an emphasis on those Egyptian, Greek or Tunisian). "All" actually means "ALL" there … satiating breakfasts, lunches, dinners, drinks, ice cream, cakes, food made to order, themed restaurants, beach bars, beach restaurants … Such a choice and rotation of food that for 14 days you will not get bored with anything. And even if you don't like eating at so-called buffets, you'll find some here (!) a la carte restaurants, where the main dishes are prepared as ordered, fresh and served to the table.
Of course, spirits are also included – and it's not diluted beer and wine from a liquor store, but a really large selection of original spirits with Caribbean rum at the top of the list! Interestingly, food is served almost 24 hours a day, so even if in the middle of the night you get the urge for a burger dripping with fat there is a good chance you will get it 🙂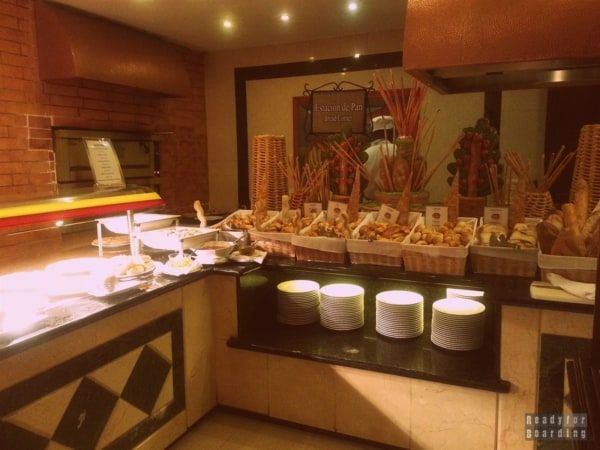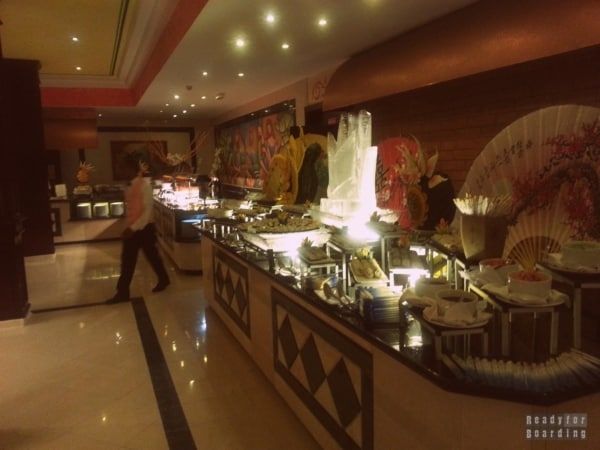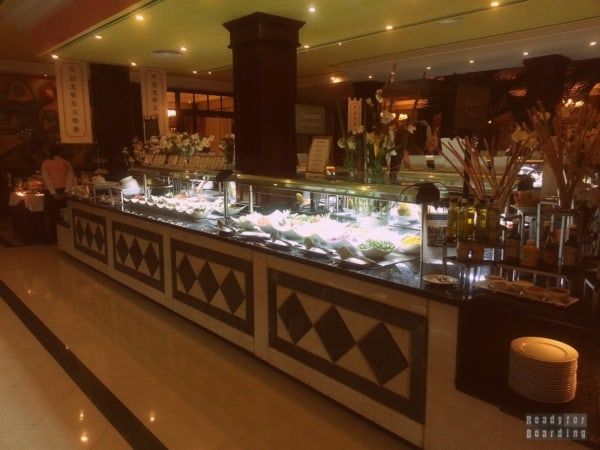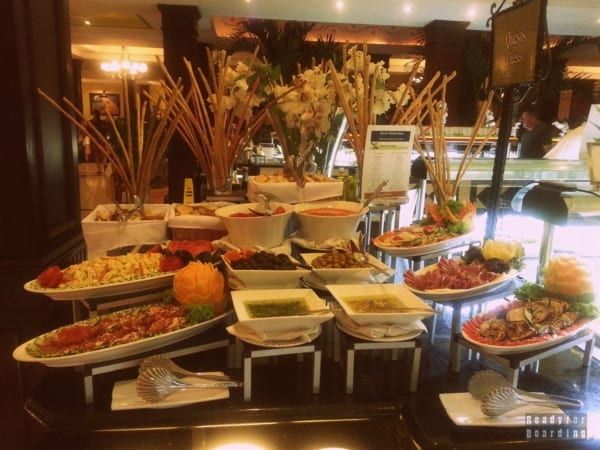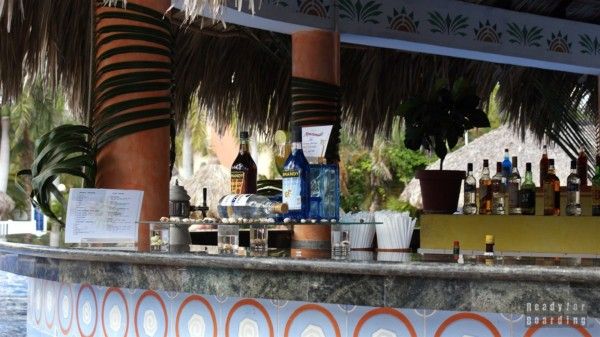 But ok… we went to the other side of the world so it would be worth seeing something. We wouldn't be ourselves if we spent two weeks in a hotel.
Attractions in the Dominican Republic
Dominican Republic's capital Santo Domingo. Santo Domingo is one of the oldest cities after the discovery of America. It was supposedly founded by the brother of Christopher Columbus himself. There is not much to explore there. The main attraction is the old colonial quarter, which is a UNESCO World Heritage Site. Other than that, houses and streets typical of the Caribbean islands. Many people opt for day trips to the capital, so if you want to feel such a "big-city" atmosphere, this may be a good option for you.
Islet Saona (Saona Island). Saona is located south of the Dominican Republic, on the Caribbean Sea, within the East National Park. Its beaches and shoals (where we can see starfish) are the essence of the whole Dominican Republic. One might think, why go/swim to an island when all the beaches (especially in Punta Cana) are beautiful? These are the most beautiful! 🙂 Plus additionally you can go on catamarans and other boats 😉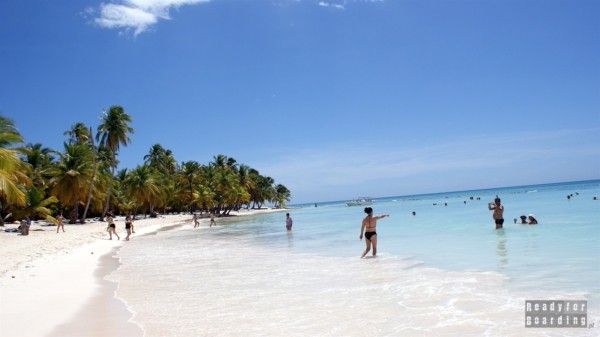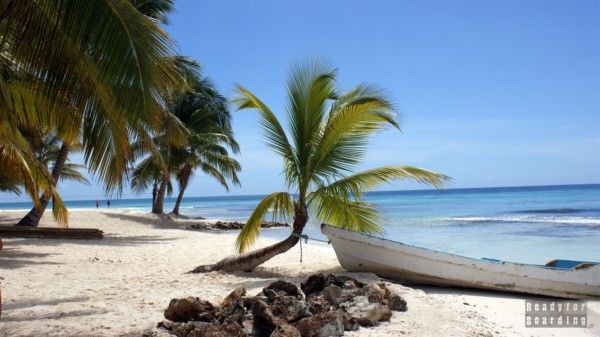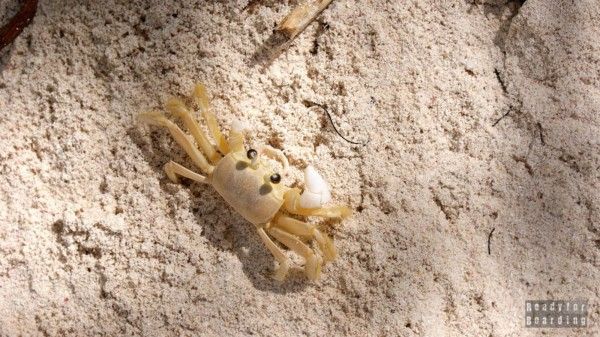 Diving. Dominican Republic is clear waters and many opportunities to see the underwater world. They may not be the most beautiful coral reefs in the world, but it's worth diving in for a while and looking at the beauty of the underwater world. Prices are quite affordable.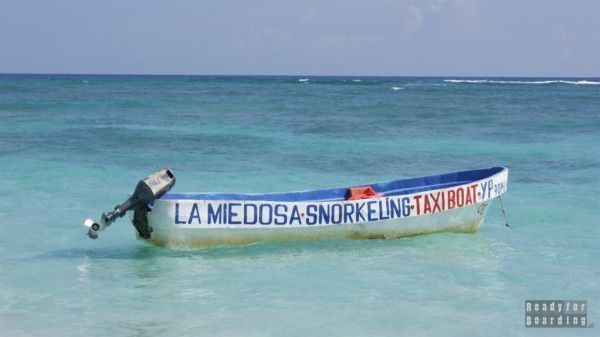 Water attractions. By this I mean kayaks, bananas, jet skis, water bikes, boats, snorkeling and much more. Virtually every hotel offers such entertainment for free to its guests. However, if you are not so lucky, on the beach you can rent equipment for pennies.
"Dance evenings". Each hotel has an evening show prepared for its guests. At our hotel every evening (during our two-week stay!) had another show.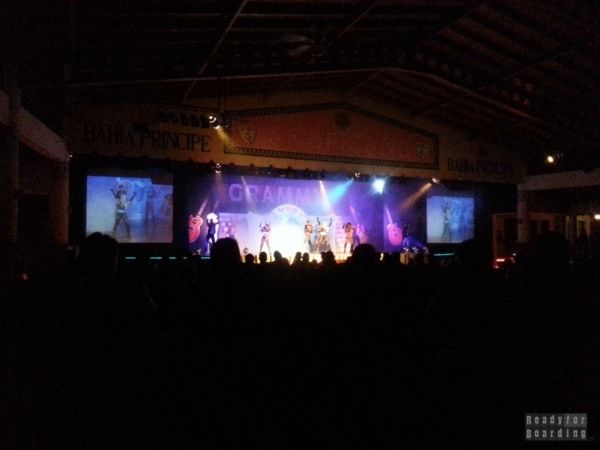 Other attractions
Each hotel has several "travel agencies" offering local entertainment. From excursions to different areas of the island, to "hunting" for whales, to flying over the island in helicopters or driving jeeps through "wild" areas. From the number of attractions can make your head hurt. They are all made for tourists, of course.
Bargain! It may be more difficult with excursions, but you will always manage to get something. But if we are talking about shopping with the locals (on the beach, stalls, wherever) you can easily go down 50% or more. If not this one then the next one 🙂 But about that a little below…
Check out another offer. There may be several such "travel agencies" in your area. If there are none, try the next day – maybe there will be another vendor. The offers can vary greatly. There is certainly something for everyone.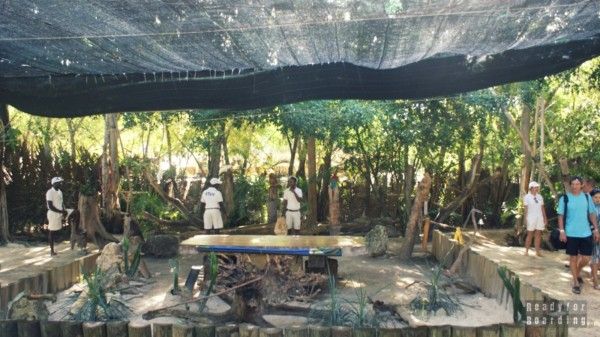 And this DON'T TRY TO DO During a trip to the Dominican Republic:
Swimming with dolphins. The Dominican Republic is teeming with companies that offer swimming with dolphins. We've probably contributed in a small way, unfortunately, to the popularity of these attractions, but now we warn you – indulge yourself!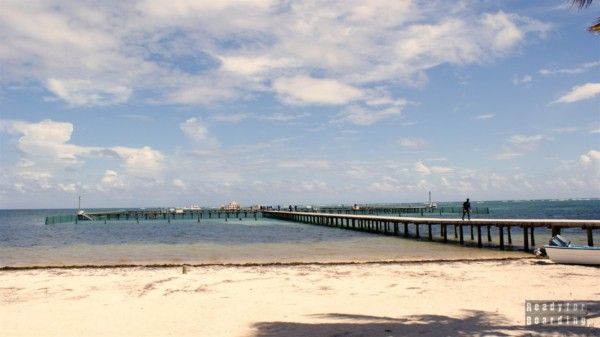 Weather in the Dominican Republic
The climate in the Dominican Republic is, in my opinion, simply fantastic! In the Dominican Republic, high temperatures occur all year round. By writing high I mean around 30 degrees Celsius. Also, the number of hours of sunshine throughout the year is the same, because, after all, the country is classified as an equatorial climate.
The rainy season itself is not evenly distributed. Generally, in the Punta Cana area, the precipitation season occurs around May and from July to September. However, as I wrote in an earlier post about the Dominican Republic, we were there at the end of the "rainy season" and did not experience too much rain 🙂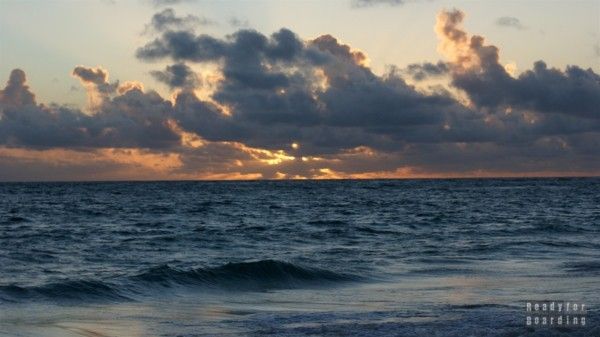 A huge plus of the Dominican Republic is the high humidity, which persists all the time. Under normal circumstances this may not be the best possible humidity level, but during our stay in the Dominican Republic we felt it was just perfect.
Beware of hurricanes! The Dominican Republic is located in areas where hurricanes are common (the same ones that hit the U.S.). As you probably know, they are most common in late summer and early autumn. We, fortunately, did not meet any such master.
People in the Dominican Republic and… haggling 🙂
People in the Dominican Republic are very friendly. The hotel staff is very friendly, helpful, does not extort tips (although they are welcome), speaks many languages. Finally, tourists from all over the world can be found in the Dominican Republic. Even outside the hotel complex you could feel safe, although we did not explore the whole country on our own. After all, the Dominican Republic is a tourist country, they have to take care of their good name and it's hard to imagine what would happen if something happened to tourists.
Of course, very pushy are all kinds of vendors and swindlers. It's not dangerous, but I personally don't like it when someone forces me to shop while I'm just passing by. Fortunately, the hotel beaches do not have this problem. However, when you put your foot outside the hotel area practically immediately someone will offer you something 😉
I've written about negotiating and bargaining a bit above. Kamila and I are not the best at bargaining, so if in the Dominican Republic we were able to buy with more than 50% discount from the locals, it means that it is possible 😉 The most you could get was at the stalls located right on the beach (from Bavaro you have to head east along the beach). By the way, these stalls looked charming in their own way, the sea was even pouring into them… too bad we don't have photos from this place.
We also recommend the entire photo gallery of our stay in the Dominican Republic:
and a video with a gallery of our photos from Punta Cana on You Tube:
Comments Off on 2019 update
We decided to update this entry and remove one "attraction". Well, those 7 years ago (that's when we were in the Dominican Republic), when we set off together to conquer the world, we got greedy about it, and it was very. We flew to exotic destinations, took advantage of as much as we could and let ourselves be fooled by tempting bargains and offers.
We're not going to make excuses, we take everything at face value and admit that we made some mistakes in our travels, and worse we recommended to you here and described "attractions" that we would definitely not go for now. It's all about swimming with dolphins, which, in a decisive move, we remove from the list of pt. what to do in the Dominican Republic?. Do not make our mistake – do everything, but do not support the exploitation and training of these animals!
It remains for us to write THANK YOU and thank you for all the messages and comments that helped us open our eyes a while back.
p.s. Yes, we know that the Dominican Republic is not an island, but a country 😉 The island is called Haiti, however, in Polish language it seems to have already been accepted for good that you fly to the Dominican Republic, not to the Dominican Republic to Haiti 🙂