Cuba – Cayo Jutias, or paradise beach in Cuba
Who does not dream of vacation relaxation on a paradise beach, with heavenly blue-turquoise water, with soft and pristine white sand, in full sun… and still preferably without wild crowds and screens? We managed to reach such a place…
Cayo Jutias – through the ordeal to paradise
Just about 55 kilometers from Vinales is a paradisiacal peninsula (or small coral island as some claim) with a peculiar name Cayo Jutias. From Vinales we head west to Highway 121 and then bounce north through the mountains on scenic winding roads.
Unfortunately at the very end, just before the peninsula we hit a terribly potholed road. Nevertheless, there is no other way. Looking at the map, it may seem that from Vinales we will first get north and then head west along the coast. However, this path we were advised against by all the locals, and if they advised against it, it means that it is much worse there. If you can drive at all 🙂
The peninsula itself is reached by an 8 km long causeway.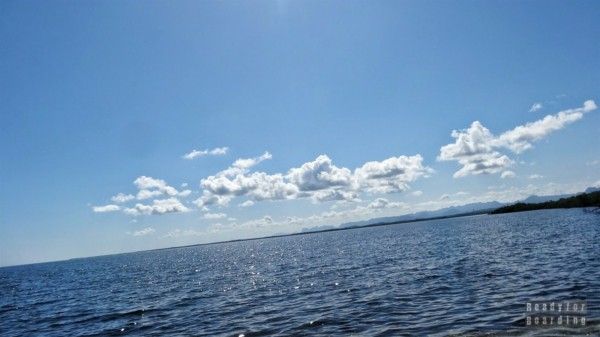 On Cayo Jutias itself you won't find any accommodations (and very well!). There is only an old steel lighthouse and one restaurant, where by the way we can rent swimming and diving equipment.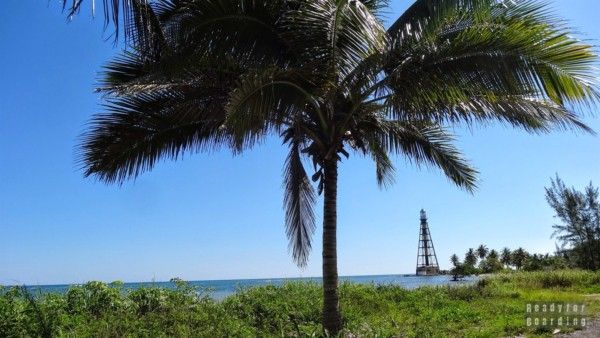 The car, because this is the best way to get there, can be parked at the end of the road (at the height of the restaurant). The cost is only $1 😉 It's worth parking in the shade… the heat here is usually incredible, and the weather is fine for most of the day.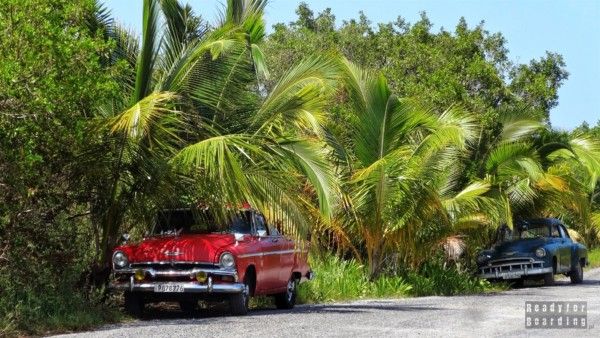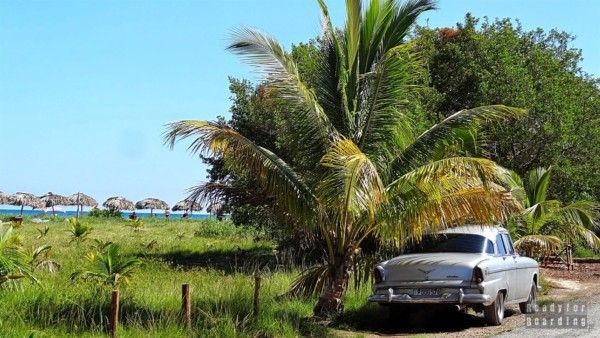 The beach right next to the restaurants is beautiful. A little commercial (deck chairs, umbrellas, bar, etc.), but worth a day trip and a blissful rest.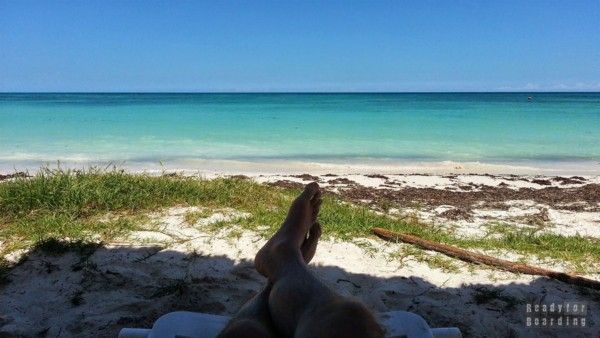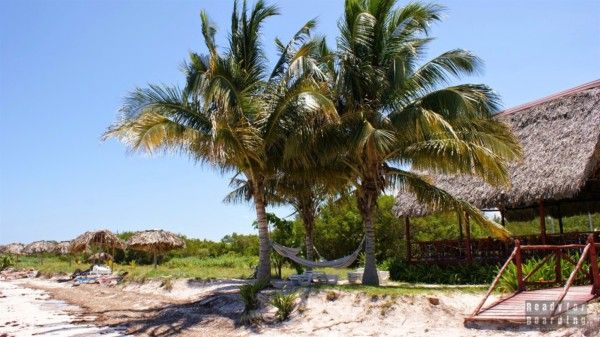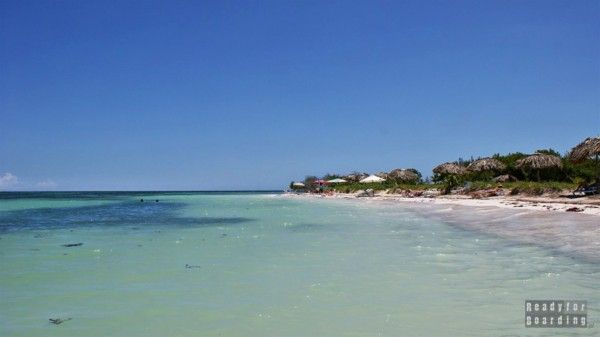 However, it is worth heading further west along the shore on foot. First we pass the washed up end of the road.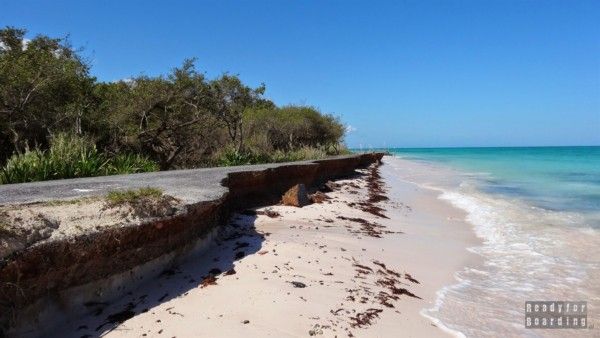 Next, you will have to turn minimally towards the mainland to walk along an amazing pathway. Isn't it a beautiful view?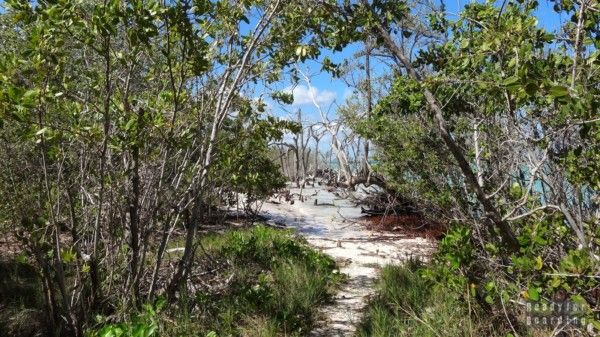 Later back to the shore and the further we ventured, the more beautiful and wild beaches we saw. We recommend!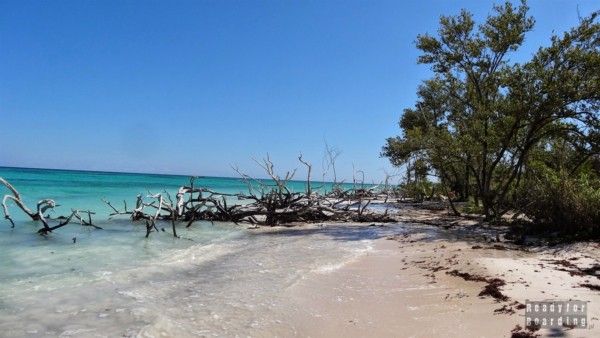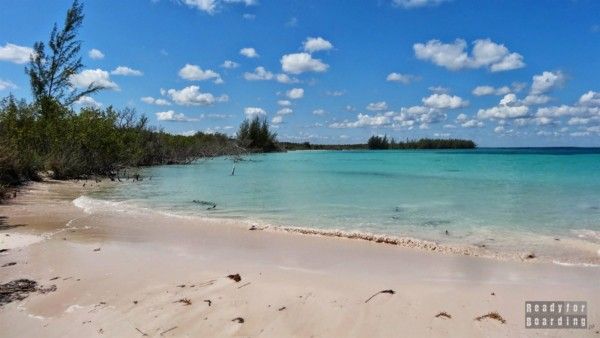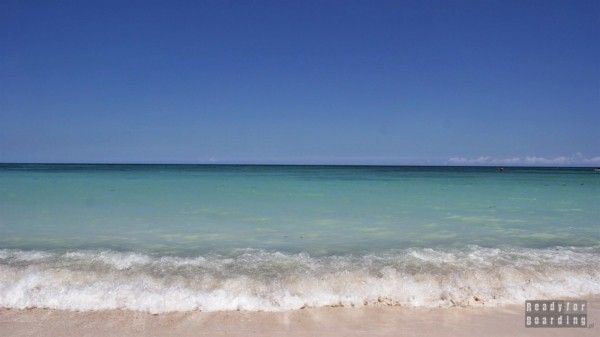 Just watch out for jellyfish, which are practically invisible and unfortunately found on the beaches in the area.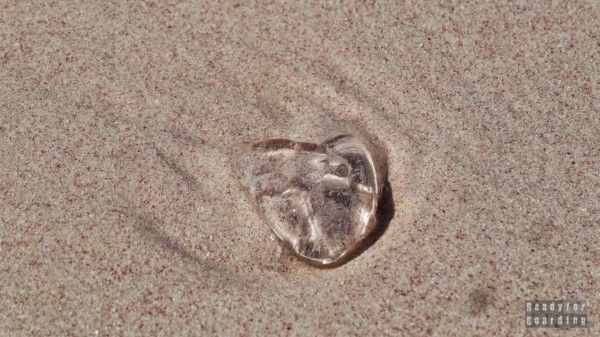 We were unfortunately deterred by them and after resting in the area for a while, we returned to the beach near the restaurant, where the jellyfish were no longer there. And so it was beautiful there!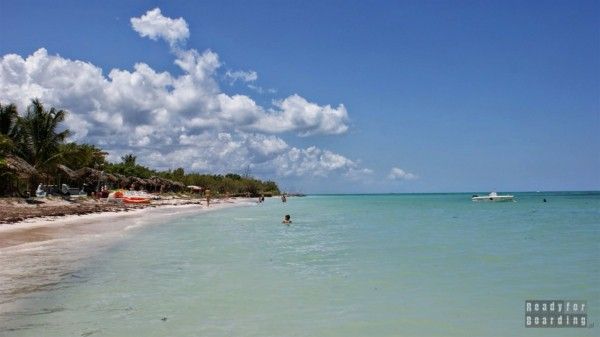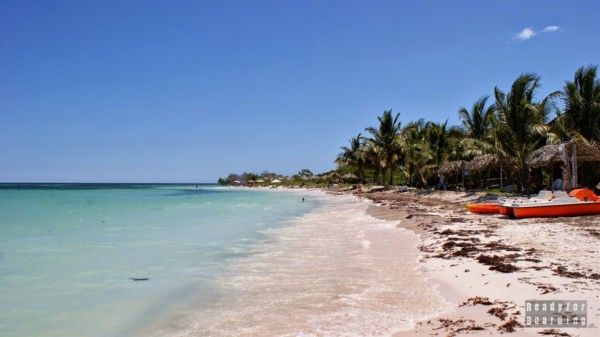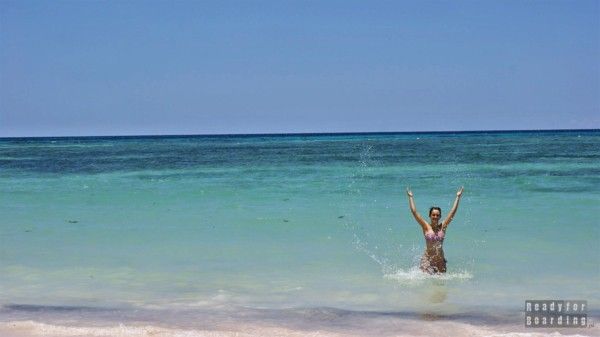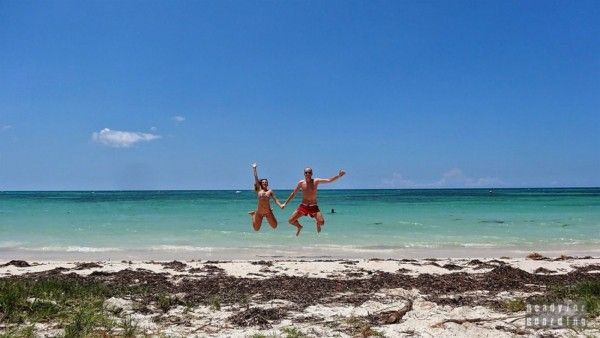 There are no crowds, although we did enjoy a Cuban family relaxing on a pedal boat 🙂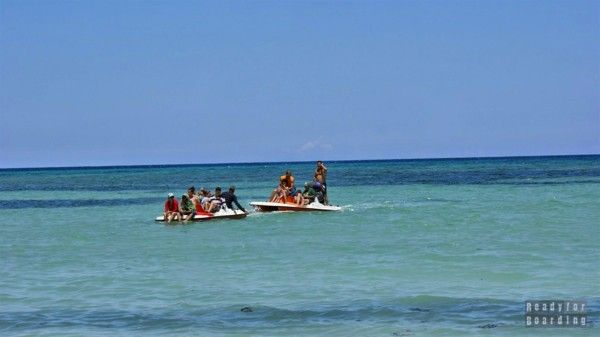 One more small comment. It's good to walk around the area with shoes. The little dried out algae tips (we think) can get pretty bad on footwear 🙂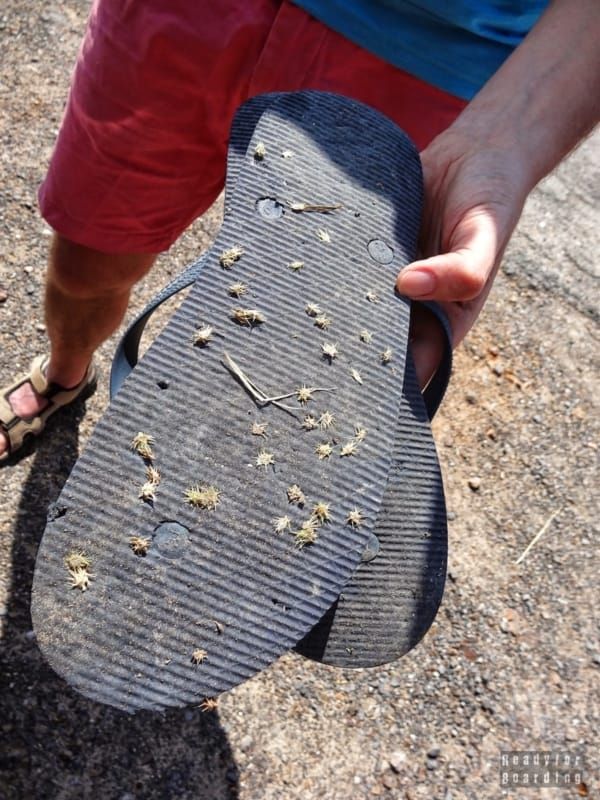 All in all, we recommend everyone being in the Vinales area to take a day (or at least half a day) for a blissful rest on Cayo Jutias. Because Cuba is also beautiful and wild beaches! Apparently, it's even nicer here than in Varadero, and certainly less commercial 🙂