I am a Blogger or See Bloggers – 24-26.07.2015, Gdynia
July weekend, peak vacation season, and we móWe let everyone around us know that we were going to Gdynia for the weekend.
Those whoóThose who know us well do not want to believe. Only when mówe tell everyone that we are going to See Bloggers then they calm down 🙂 And it's not that "we abhor" polish sea… there are no such places in the world! It is the tourists and the local community that can make it to someóhe places you shouldn't go in the so-called high-season.
But back to the topic at hand, i.e See Bloggers – welcome to our unbiased coverage of this event!
See Bloggers – what it w ogóle is?
See Bloggers Is an event, a meeting for bloggerów, during whichórego you can participate in numerous workshops and lectures as part of the róthematic zones. In addition, and perhaps above all, you can finally meet in person other bloggersów, establish a cooperationóand integrate a bit 🙂
We found out that we were going to See Bloggers in mid-June. First thing, we bought an overnight stay in Gdynia, which was already a challenge. Few vacancies and astronomical sums of money for accommodation in a decent apartment showed us the daunting face of holidaysów on the Baltic Sea during the season. Since we didn't care about the placesówce right by the sea, we chose something as close as possible to the place where the lectures were held. We had a small studio with a kitchenette, bathroom and clean bedding – what more do you need? 🙂
Pendolino to Trójmiasta
We got to Gdynia Pendolino – We were among theód group of luckyów, któers caught free round-trip rides on the Warsaw route – Gdynia. So far we have not had the opportunity to ride the pride of PKP and probably dopóki won't finally let go some IC across the Łódź, there will be no opportunity. And it's a shame, because the train very comfortable, plenty of legroom, tables, outlets… podróThat can be quite enjoyable.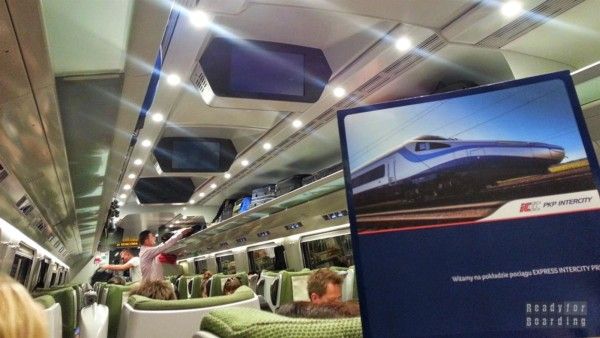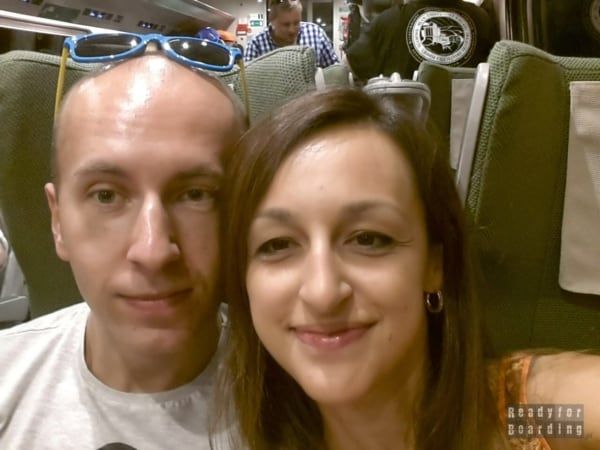 But to be enjoyable it must be on time 🙂 So what if the Pendolino can go fast, how spóźnia się ok. 30 min? Unfortunately, on our route there was no section with a WOW effect, który would knock us into the seats (however, still no. 1 is Shinkansen). Despite everything, PKP Intercity really welcomed us warmly and we remember very fondly our podróż 🙂 The food was pretty good too 🙂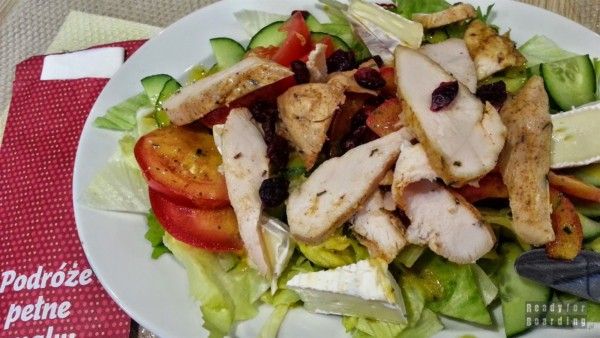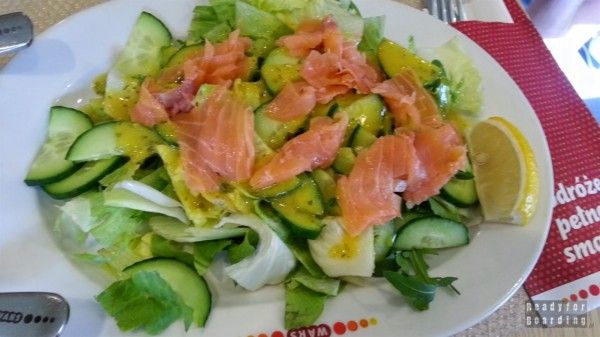 A bit of sightseeing in Gdynia…
Still on Friday we went for a walk in the evening (if you póLater it turned out, it was our only free time ;))). We walked towards the sea and along the beach to the center of Gdynia. Right from the beginning we were positively surprised by the numerous and very well marked walking paths. It's also not a bad area to ride the dwóch kółkach.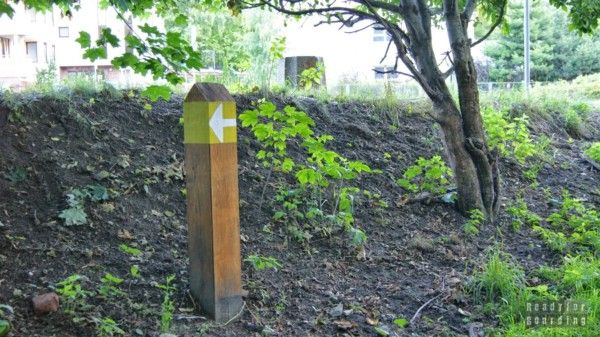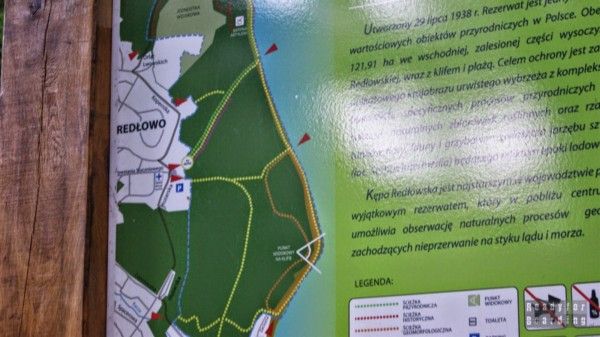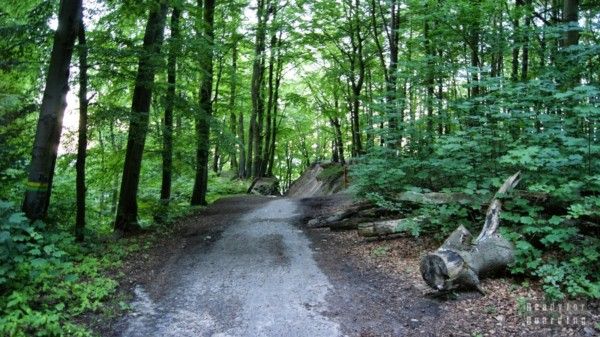 It's been a long time since we've been on our good old Baltic Sea. Maybe it's a matter of the hour, maybe the weather, but there were few peopleób, and the walk along the beach was very nice. Worse when we got to the beach headówna – mnóHundreds of people, noisy, pub on pub.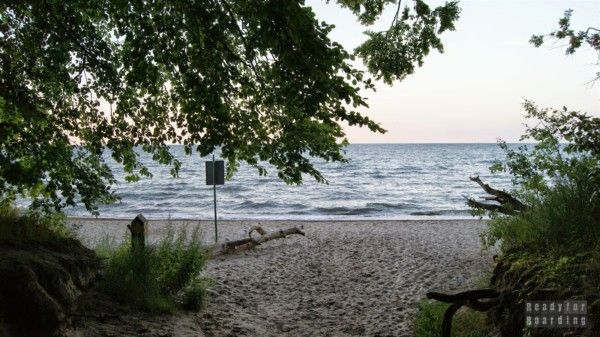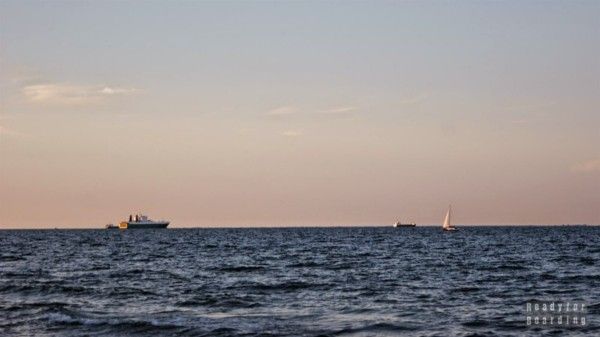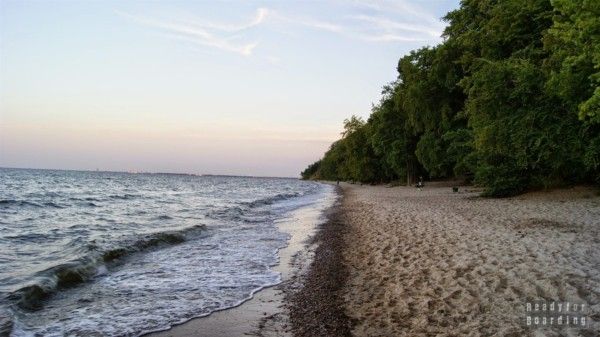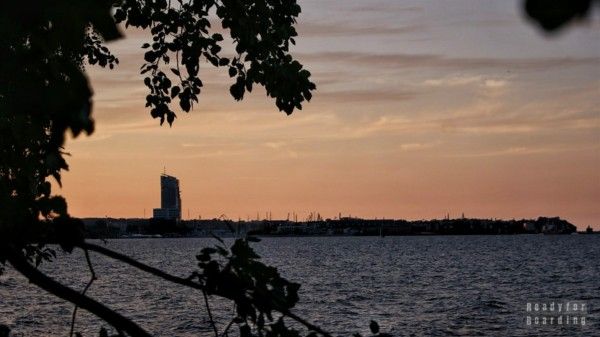 Since we were already very hungry we moved away towards the center and looked for something else. We ended up in a very interesting place: Moment from the Grill – cool food (delicious fish&chips and falafel burger), super drinks, nice service, only the music a little too loud.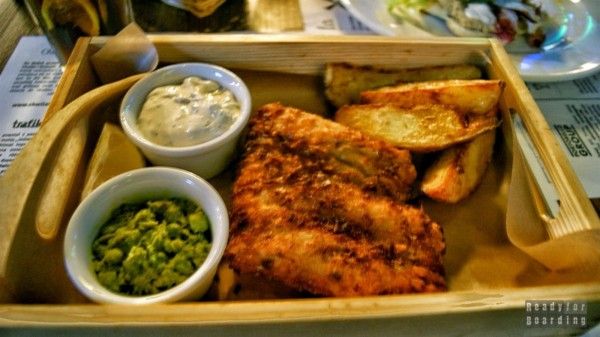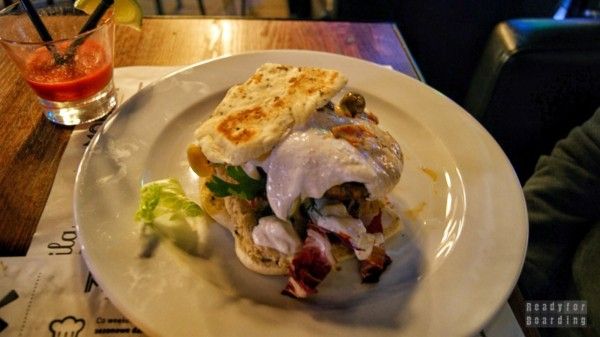 This day was very active (out of nowhere we did more than 7km on foot), and See Bloggers had not yet begun in earnest 😉
See Bloggers meeting
It was our first participation in See Bloggers, so we have no poresównania to previous editions and we also didn't quite know what to expect. Before leaving for this we did our homework so that no one would have any doubts about what blog we represent 🙂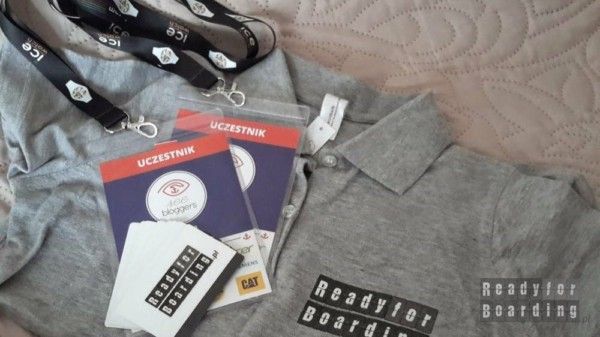 We signed up for róThere were various workshops, not only related to Photo&Travel. As it happens with this type of event and such a number of participantsóin (ok. 600 osó(b), it's impossible to get along with everyone and provide the right level of interpretationów and from there we left sometimes disappointed and sometimes positively surprised. Some of the classes were substantive, some were workshops, and some, unfortunately, were purely commercial.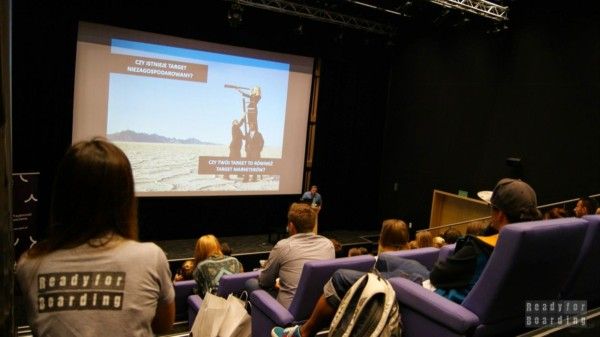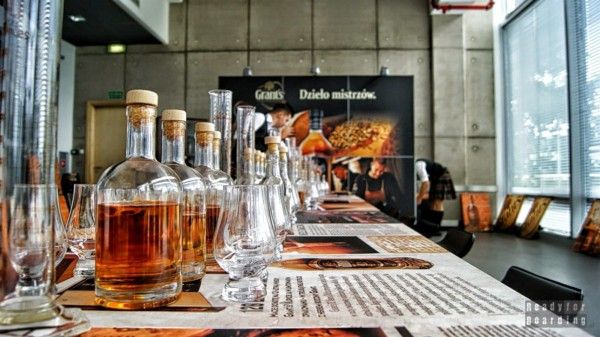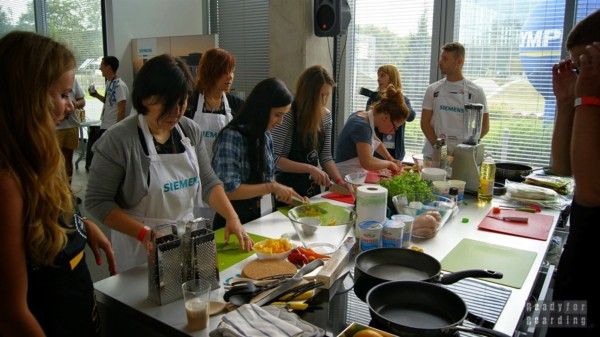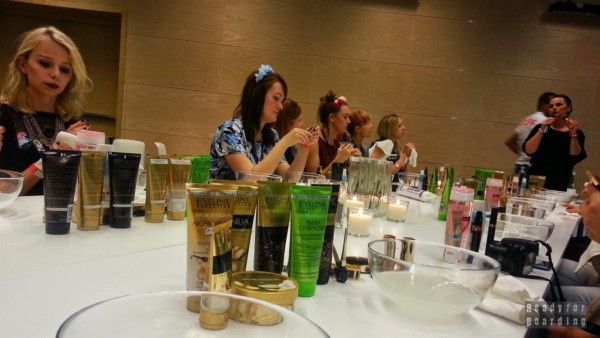 Nevertheless, we evaluate the event as a whole, very well – We met mnóa hundred interesting and inspiring osób, we found out how they run and what they are guided by the old-timers of the Polish blogosphere. The greatest value of this type of event happens behind the scenes. From the activities, on especiallyólion's share of attention was the photography workshop with Tomasz Tomkowiak.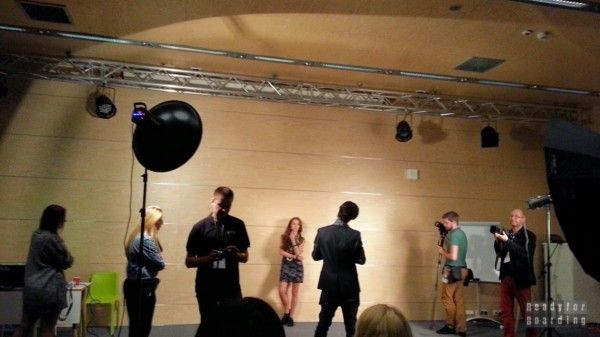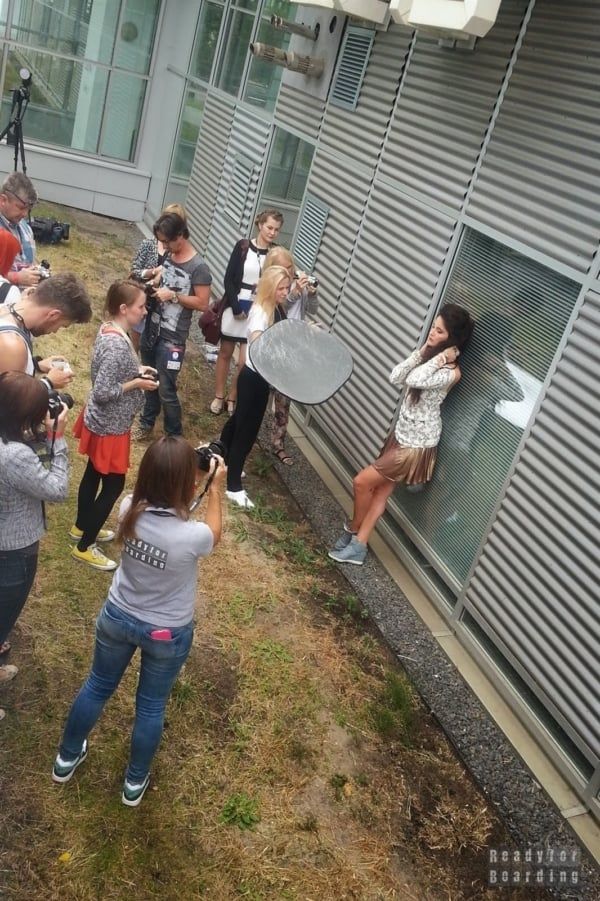 As part of the workshopów we also took part in a small fitness workshop 😉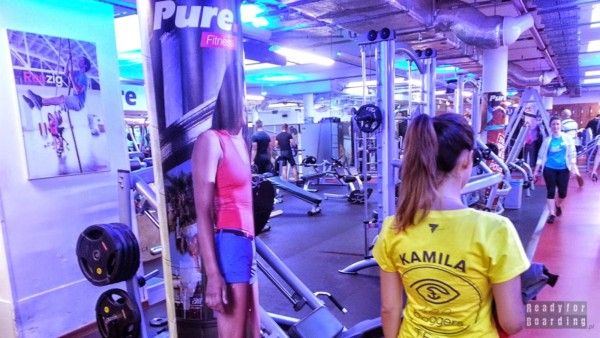 What would a blogger conventionów without integration? On Saturday evening there was a closed party, during which theóThe whiskey was pouring down the drain. And that's literally! For the more picky there was also cider 🙂 Let me tell you that whisky can even taste 🙂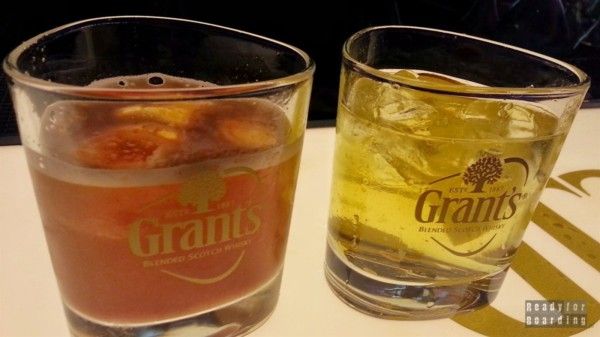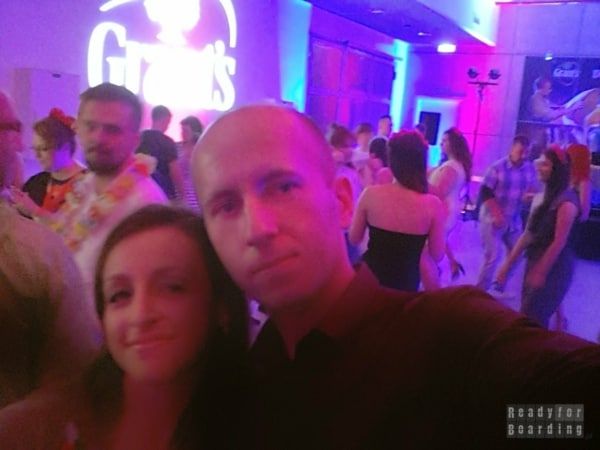 On Sunday, after classes, we had to return to Lodz, which turned out to be more complicated than we thought. All seats on trains and buses purchased (in rót various combinations, by ródifferent cities – có¿, peak season), so we were left with BlaBla Car, which turned out to be the most comfortable and cheapest option 🙂
WróWe returned to our Lodz full of energy and motivation to act, we have mnóa hundred new ideasów and we intend to realize them 😀
Thank you to the organizers, speakers and participants!