11 things to remember to take with you on your trip
It won't be long now, the vacations are just around the corner. The vacations are eagerly awaited and cherished, vacation requests issued, reservations made, and it's time to get ready to travel. What to buy before you leave? What to pack?
No, this is not another post along the lines of, 10 gifts for travelers. And these are not things you should go without. Today we will show you interesting, original and interesting gadgets – cool things, so called "nice to have", but thanks to them your trip may become more interesting, more colorful, and thanks to some of them you will definitely stand out from the crowd.
We freely admit, we are gadgeteers 🙂 We're interested in what's on the market, we're bowled over by the latest smartphones, we've been saving up for a 360 camera, and if we had excess cash we would have been uploading gorgeous drone shots here long ago. We also like start-up ideas, we observe and bravely cheer for them, especially our local Polish ones.
Nevertheless, we still believe that we shop sensibly, we do not buy unnecessary things, we bet on those that are practical and durable, because we once heard a very cool slogan "Poles can't afford cheap things.". I used to disagree with this, but we've taken a decent ride a few times and been disappointed with something that was supposed to be good and cheap.
So is there any point in buying something on a trial basis? Sometimes we do, but it all depends on what we want to purchase and for how much. However, it is worth considering rental options – we can, for example, rent a drone for a fee, see how it works, how it is operated or at least make an appointment with the operator and talk about the pros and cons and different models. We can also rent a child's bike trailer before we decide to invest – try it on, ride around, see for a few days if it's a good option for us. The cost is definitely less, and it's also a greener approach.
So now our purchases are more thoughtful and we prefer to spend once and more, rather than less and more often. In our case, this doesn't apply only to electronics, but also to equipment (backpacks, bags), clothes or footwear – because how to travel in uncomfortable shoes or a soaking jacket?
On the one hand, we prefer to spend money on something that will make our memories last longer (better equipment), and on the other hand, we care about fulfilling our dreams and passions in general, so that we have something to remember in our old age, because memories will not be taken away by anything (well, unless illness, but what we experience is ours). Is there a point in spending several hundred zlotys on clothes when it's not enough to buy a plane ticket? A matter of planning and priorities. We prefer to buy a plane ticket in the first place, and if it's not enough for something, we reckon it will simply be less comfortable.
However, there are some gadgets that we would like to recommend to you. These are not the things one thinks about first when packing, or when preparing at all. Some of them we own, some of them we know would come in handy, and some of them just steal our hearts. There is also a large percentage of things that would have made travel much easier for us a few years ago if we had them then, or if they had already been invented 🙂
A list to pack not only for vacation
Looking for a list to pack before a trip because you don't know what to take with you on vacation? Below we present you with a list of several products that you should consider before traveling whether they are worth taking on a trip.
However, if you are looking for a complete list then we recommend our post What to take on vacation? Where you will find more details on how and what to pack. In addition, you can download a free packing list template for yourself and/or the whole family there.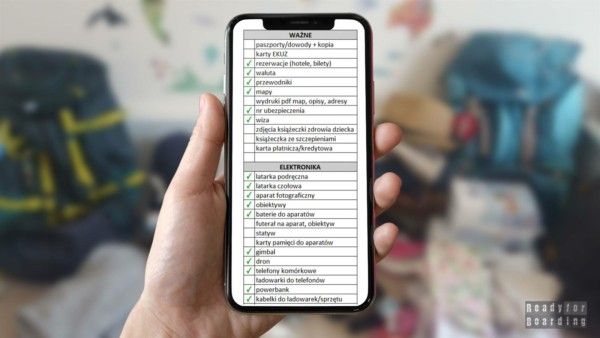 You can also download the list directly from our store, totally free: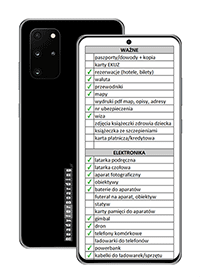 What to take with you on your trip?
Let's move on, however. There is no need to wait for a bargain, today about things to purchase yourself, according to your needs and interests (random order):
1. Headlamp
It is always, but always, needed when it is not there! Did you happen to be on the trail, when suddenly some interesting cave appeared, which you absolutely want to look into? Some caves, tunnels? Or maybe you ran out of electricity or came back at night? Or maybe you have planned to conquer some peak (e.g. Teide) and you naively believed that the flashlights on your phone would suffice?
Well. A headlamp is worth having, because it can come in handy when you least expect it. Even on a simple straight dirt/rural road, but already after dark, if only to be more visible to oncoming cars.
It also works nicely for ordinary cycling or at least running. Not only are you more visible (the light from the level of our head draws more attention than from the level of the bicycle wheels), but we also have a well-lit road and any irregularities.
You can see some interesting options for purchase on Ceneo.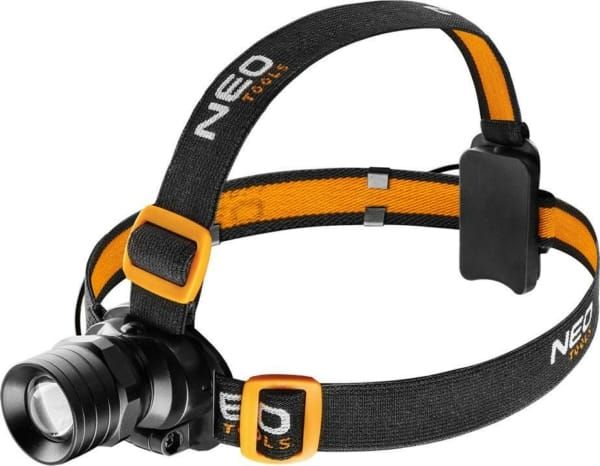 2. An ebook reader
Some people love holding a physical book in their hands, turning the pages, smelling the book… and cool, me too. But on the other hand, I really dislike carrying excess weight, huffing and puffing to keep the pages from tearing or flooding… and I never really know what reading supply to take with me.
The reader solves most of the problems. You will pack here a decent supply of books for several trips, the battery will calmly last you a very long time, and by the way you do not tire your eyesight like when looking at a pdf on a cell phone. With the reader you can read a book using only one hand, which, contrary to appearances, comes in handy when e.g. someone will fall asleep on your shoulder on the plane 😉 What's more, you can also have a guide available in the reader, but this is something we don't practice 🙂
I personally use a Kindle e-reader from Amazon, bought ages ago and it still holds up well. You can find a selection from a bunch of different options on Ceneo or AliExpress.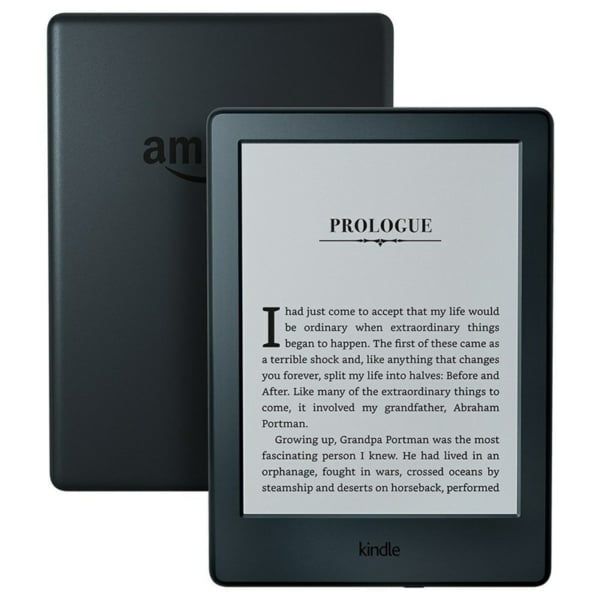 3. Powerbank
How many times has your phone discharged when you needed it most? Thanks to the powerbank, you will not be left in the lurch.
Yes, I know, this should be an item on the "must have" list, not on the "nice to have" list, but we used to be completely unaware of the light and usefulness of this solution. Maybe in a different way, it was difficult for us to find a good equipment that actually worked flawlessly and did not discharge on its own during the trip. We tested several commercial powerbanks and the problems with them were mainly two: poor power and just a quick discharge, because, for example. responded to movement, so carried in a purse or backpack had no chance with us.
Currently we have some Chinese noname from AliExpress and it works fine. Unfortunately, however, we can no longer find it, but here you have a whole selection of colorful powerbanks, after all, no one said that they must be boring accessories 😉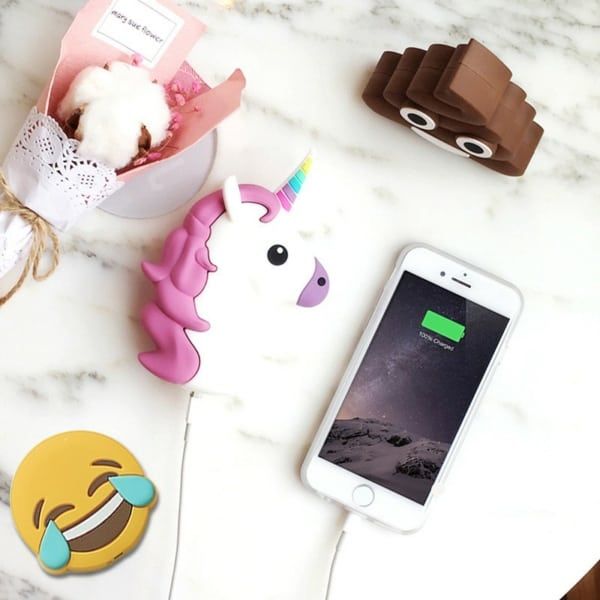 4. Selfie stick, Gorillapod
Yes, this is also a fairly obvious thing even for uninspired travelers, but for a baavery long time not practiced by us, which is why it is included in this list. Far too late we have convinced ourselves of these two items.
Up until about a year ago, we laughed at the ruddy selfie sticks present everywhere. Until. Admittedly, we still don't treat the pole as an integral part of our arm, but more and more often it is an extension of it. The same goes for the Gorillapod (great stuff!).
We have always been under the assumption that anywhere, but everywhere, we are able to set up the camera to take a good picture for us without unnecessary tripods. We have coped on our own in the mountains, on the beach, in the desert, but the hardest was always in crowded places, where there was the fear that someone would grab and take the camera laid on the backpack, and with it all the photos taken so far. The truth is that it was only when we tried a pole and tripod that we found out how much of a mistake we were living in and how much easier and stress-free our lives would be 😉
Gorillapod is very practical – you can use it for example. permanently mounted to the stroller, or to anything else that happens to appear on our horizon. Thanks to both the pole and the tripod we save a lot of time on clumsy attempts to take pictures by people we meet, whom we ask for a simple favor. Are we the only ones who get so irritated when people take a photo of us, in which there is only us (necessarily the whole figure, from head to toe), and what is in the background is irrelevant?!
A large selection of Gorillapods can be found Ceneo.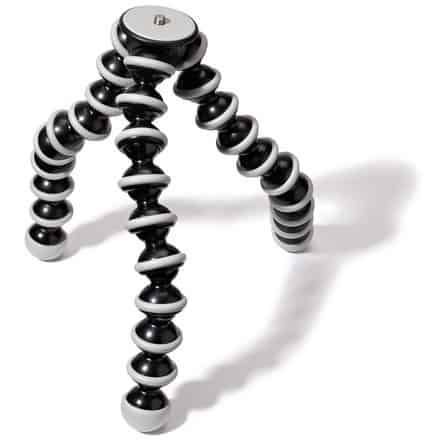 5. Suitcase that stands out from the crowd
I perfectly remember one of the first suitcases I bought: beige, with colorful peas. Rubbish as I don't know (I found out after the first flight), but what a nice one… It served me a whole few flights, because it did not last more. For this it had one huge plus – it stood out among other suitcases and I could always see MY suitcase on the belt without any problem, from a distance.
And I'm not referring here to the fact that I scrape the walicha and leave the airport a minute before anyone else. The thing is that the mistake is not easy to make. No matter how nicely you sign your suitcase, no matter how much you look out for it, it may happen that some hustler, in a hurry, with or without premeditation, will grab your suitcase and without wasting time reading the labels will snatch it to his hotel at the other end of the island (we have had such cases in the family more than once ;-)).
If you figure it out at the airport, you know, you immediately report it, but we also know such cases, that people only realized in the hotel that they swapped suitcases and instead of a suit they have a woman's thong (seriously!) …and a suitcase in another city. How to avoid this? Either decorate the suitcase with ribbons, stripes, stickers, or simply buy a distinctive suitcase that stands out from the crowd 🙂 You can find interesting models for example. here.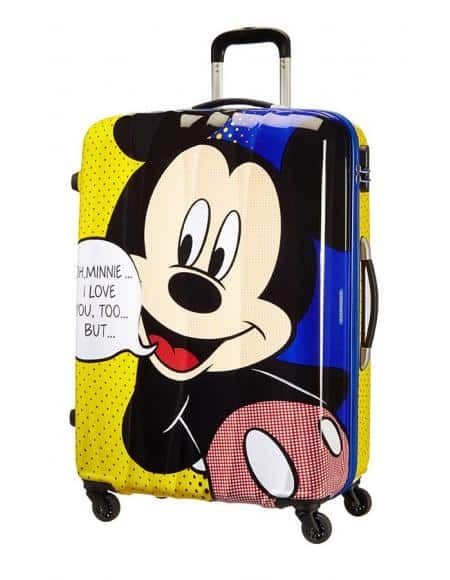 6. A decent rain jacket
Seriously decent 🙂 In addition to the fact that it should have a water resistance of 10,000 mm water column, you also need to pay attention to the finish (whether the seams and zippers also do not allow water to get through), breathability of the material well and super if it had a thousand pockets to hold everything 🙂
Need I add that it should be light as a feather and take up as much space as a matchbox? 😉 However, if you did not manage to meet all the requirements, it is worth investing in a good, durable jacket that will serve us for several years, and thanks to it trips, even to those rainy regions, will not be a torture.
Where to buy such a jacket? As I wrote above, although we like gadgets, we are not in favor of spending all our money on them. That's why it's worth going to some outlet, trying them on and choosing some cool model for yourself. It does not have to be pink or lime green 😉 All you need is good waterproofing and a sufficient number of pockets.
You can also take advantage of the numerous discounts and promotions at various stores, which you can easily find, e.g. On AleRabat.com.
7. Hanging cosmetic bag
Super, hyper comfortable. Simple, and how useful. Thanks to such a cosmetic bag you have access to all cosmetics and do not have to worry that you do not have a place to put them, even in a shared bathroom in a hostel, because there will always be a place to hang it. One we have, we are thinking about the second one with bigger pockets and compartments.
We such a marvel once bought in Primark, nowadays on the Internet we can find something like this.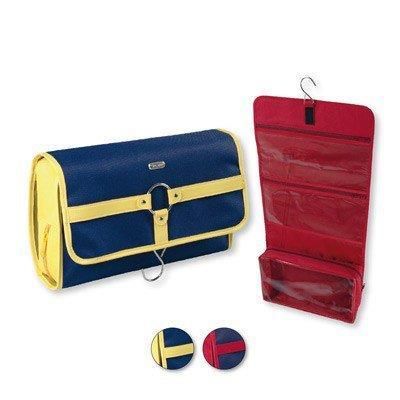 8. Cushion for sleeping
Let the one whose head has never flown forward on a plane, train or even coach laugh 🙂 The truth is that ordinary horns are not always comfortable, and also we do not always sit next to a person to lean against. Although we don't have one, we would love to try this invention, because unfortunately in airplanes the tables are too low to safely for the spine to rest the head against them.
Recently there have also been cushions of this type. Admittedly, we haven't seen anyone using something like this on a trip yet, and while it looks very co(s)mic, I bet a long layover or an overnight flight could be a lot more fun.
There will be some brave ones here? 🙂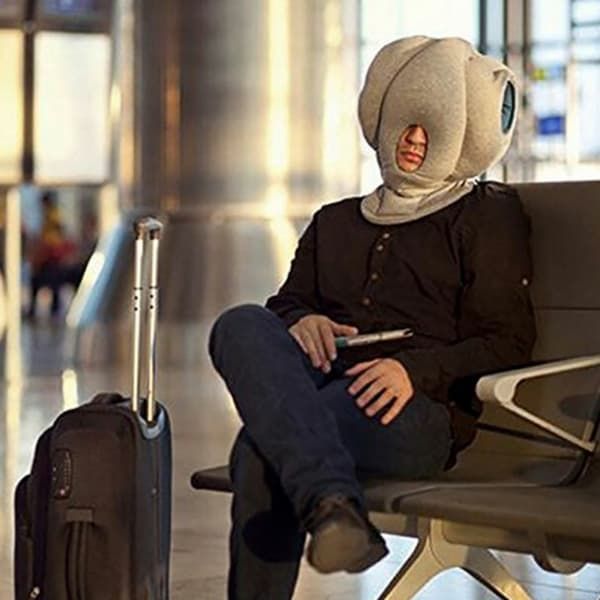 9. Quick-dry towel
Is there anyone in the room who does not already have or god forbid has not heard of such an invention? For us, this is definitely a must have on any of our trips, even when we're just going out of town for a bike ride.
It takes up very little space, and works wonders. Fact, it may not always wipe perfectly and quickly, but for travel or the beach it's perfect. Does anything more need to be added? Well maybe enough for everyone to find the right size for themselves.
Here with patterns you are unlikely to go wild, but you can still easily shock our fellow travelers that you keep a beach towel in a small pocket 😉 And you can buy them for example. On Ceneo.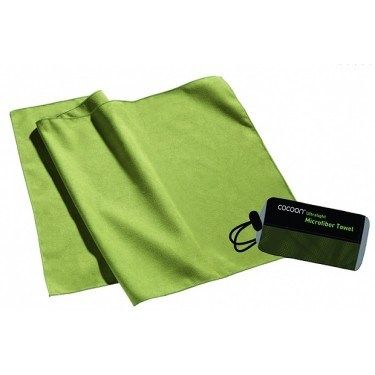 10. Stylish notebook for a traveler
Do you like to take notes while traveling? Or maybe you keep a diary/journal the way it was done a dozen years ago? Or maybe you just like to write down what you saw, when or how much money you spent? If so, you absolutely must have a notebook, which will immediately show that you are an avid traveler.
We always take a pen and notepad with us – it often helps in communication, and let's not kid ourselves, it's often easier to write or draw something than to tap on the phone keyboard.
We recommend some interesting designs from AliExpress.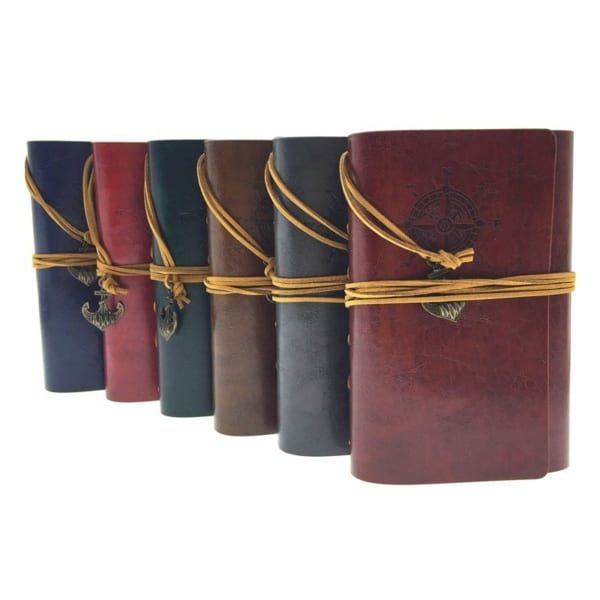 11. Blindfold for the plane
You probably can't stand out from the crowd any more… at least the one on the plane or at the airport, during long waits for a connecting flight. Personally, we have so far used blindfolds only on very long flights (more than 8 hours), but we see that passengers often use such blindfolds or cover themselves with hoods, scarves, etc. even while waiting for a plane or in train and coach travel.
And with such a headband not only stylish, but also mega comfortable 🙂
Full of super designs you will find, of course, on AliExpress.