Zajezdnia History Center in Wroclaw
There is a place on the map of Wroclaw, which will bring you closer to its history in a very attractive way. Once a streetcar depot, then a bus depot, a witness to the beginnings of Wroclaw's "Solidarity" movement, and now home to a very interesting museum – the Zajezdnia History Center in Wroclaw. So we invite you to Zajezdnia!
On one of the weekends we went once again to Wroclaw. This time we planned our stay in such a way that the weather was completely unafraid of us and all the places we wanted to see were covered places.
The first choice was Museum of Depot History – A museum showing the history of Lower Silesia, especially Wroclaw. And it should be noted right away that unlike other such facilities, here the focus is on history after 1945. Why exactly like this? It was in that year, during the Potsdam Conference, that it was decided that Wroclaw and Silesia would be handed over to Poland. So you won't find here exhibitions about the beginnings of the settlement, the granting of city rights, or the numerous battles that took place in the area. The originators focused on what happened after the war, although the historical background is not missing either.
The museum is located in a former depot building, built in the late 19th century. Initially it was a streetcar depot (Elektrische Straßenbahn Breslau), and after World War II served as a depot for Wroclaw buses. In the 1980s, it was here that the workers' strike took place and the Wroclaw "Solidarity" movement had its beginnings. The depot operated here until 2015, and in 2016 the Zajezdnia History Museum opened here, showing the history of Wroclaw just up to 2016.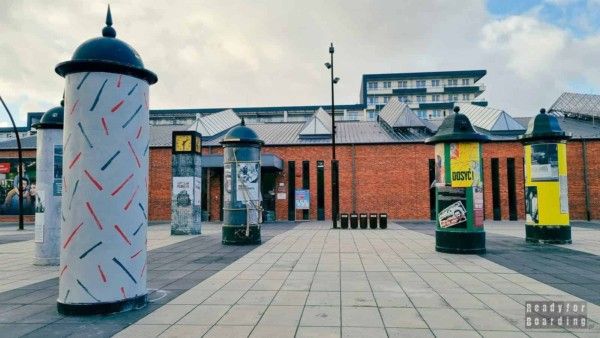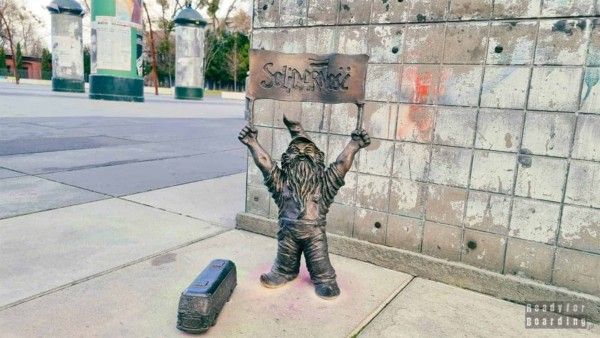 It's a wonder we haven't been here before, because it's definitely a place worth recommending for both adults and children. We were surprised not only by the exhibits but also by the size of the exhibitions – driving up to the long brick building, we did not expect that the exhibitions would be located on two levels.
Below we'll show you both the permanent and temporary exhibitions (currently about Leonardo da Vinci's inventions) – both are located in the same building, but tickets are purchased separately.
Permanent exhibition at the Depot History Center
The main exhibition in the museum is about the history of Wroclaw and its surroundings from 1945-2016. Going in, we expected that the subject of war would be only lightly touched upon, but nothing could be further from the truth.
At the very entrance we can see a city street from the interwar period, and going further we will look into an apartment from that time, learn about political events before World War II, and finally we will learn a lot about the war itself and local events. There is both a global outline of the war (it is very interestingly presented with the help of a chess game, it's just a pity that the figures didn't move) and described events that took place in Silesia.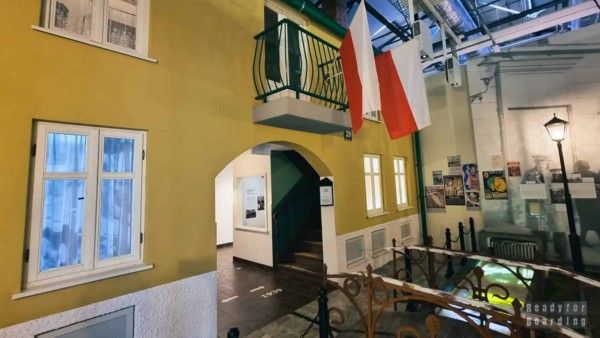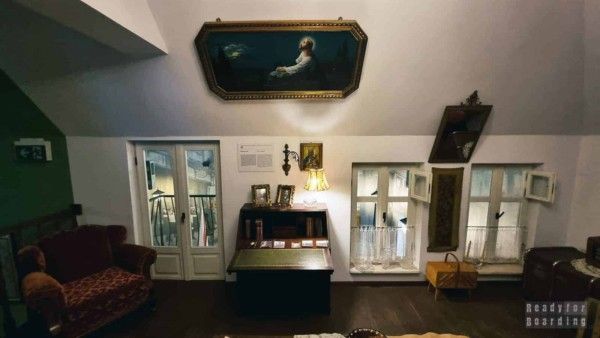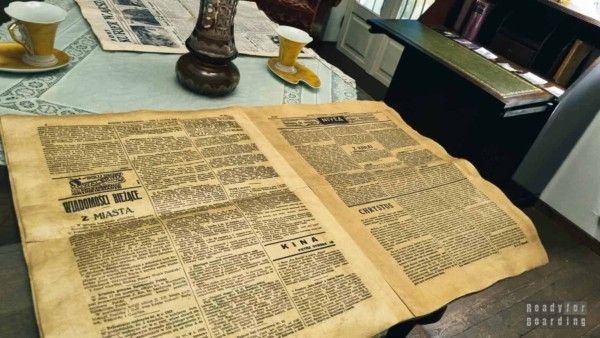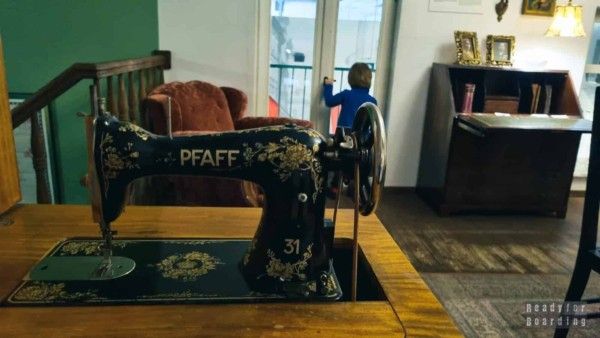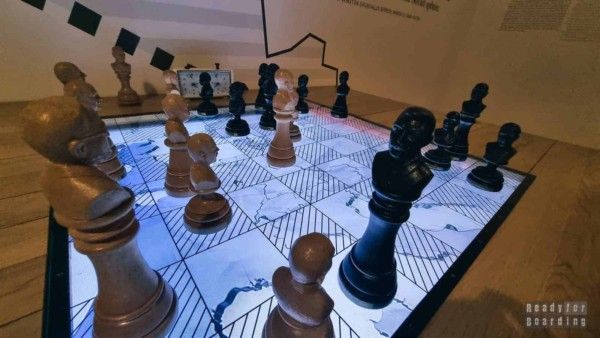 Walking further you are surprised by the wagon, which is part of the exhibition! The furnished wagon shows returns home, but also symbolizes deportation into the unknown.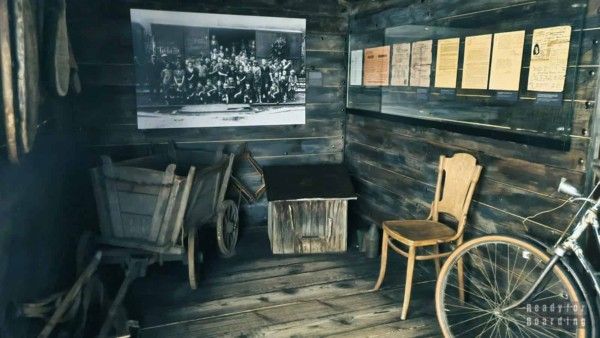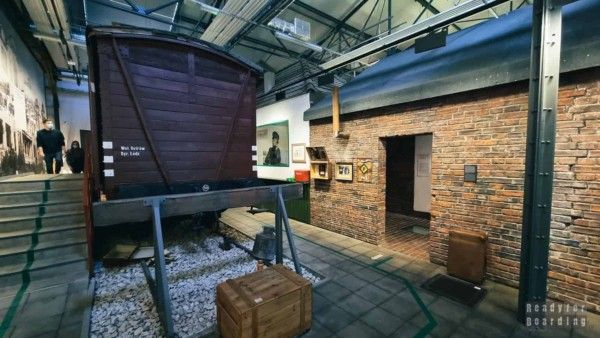 An interesting aspect that affects the reception of the exhibitions is the perspective shown here. We can even feel like the residents of Wroclaw – it is shown their daily life after the war, the problems and challenges they faced. We can read about how hard it was to move a bicycle through the rubble, how valuable bricks and even clothes were. There is no shortage of photos, descriptions of people and recordings of witnesses to the events shown here.
Memorable are the prison cells and prisoners' accounts, the exhibits with items available in stores, and even an entire butcher store with… empty refrigerators. The atmosphere of such places is really well preserved.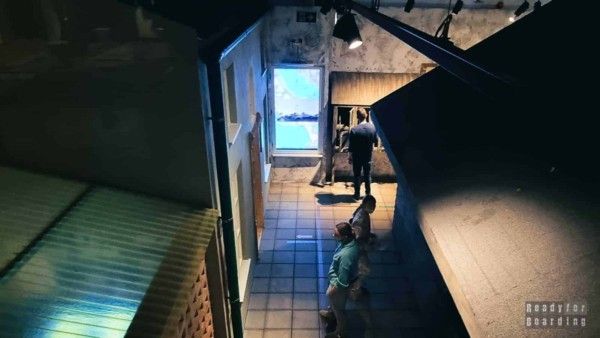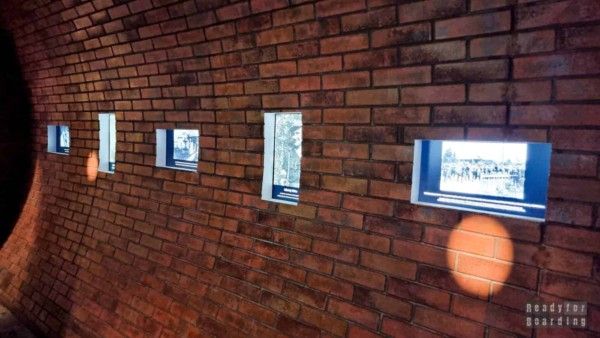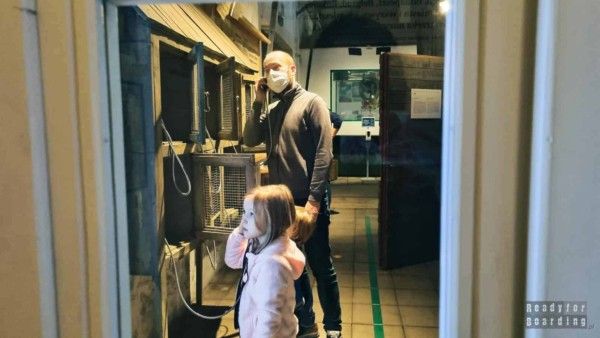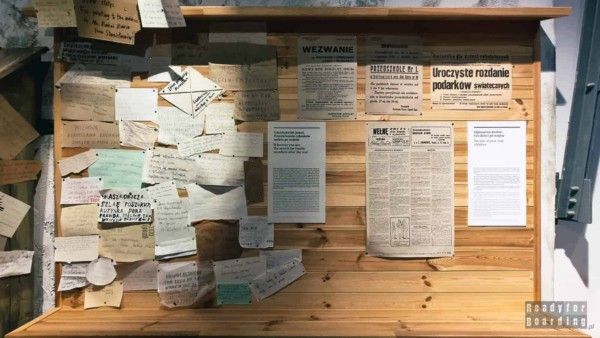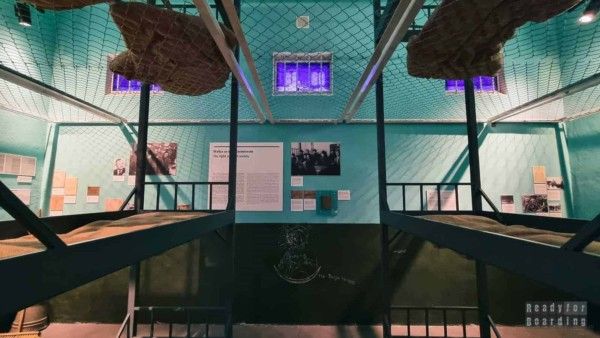 One floor below is a continuation of the exhibition with more and more current events – here we can read about store queues and shortages of goods, about "Solidarity", the visit of Pope John Paul II, or have a look on the back of a truck bringing aid to Poland. There's a separate exhibit about martial law, Norwegian support, the smallpox epidemic of 1963, and an exhibit showing the flood of 1997.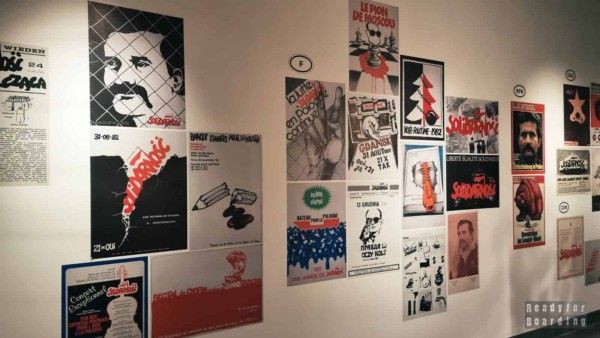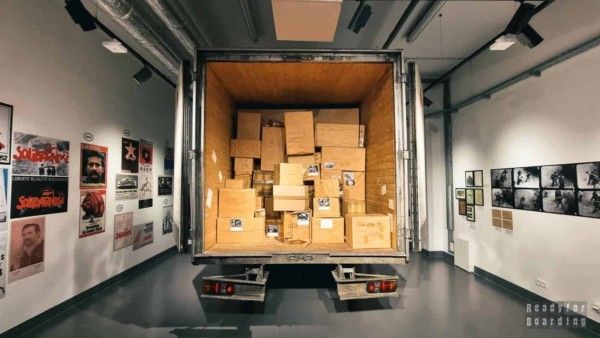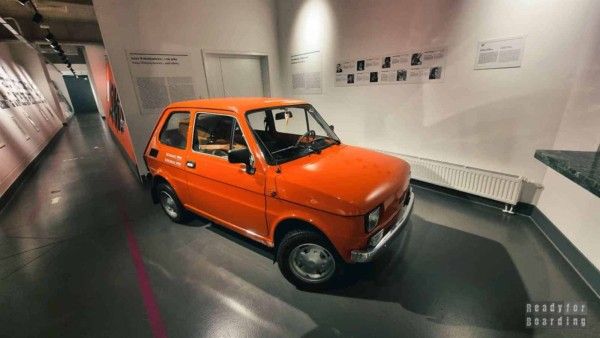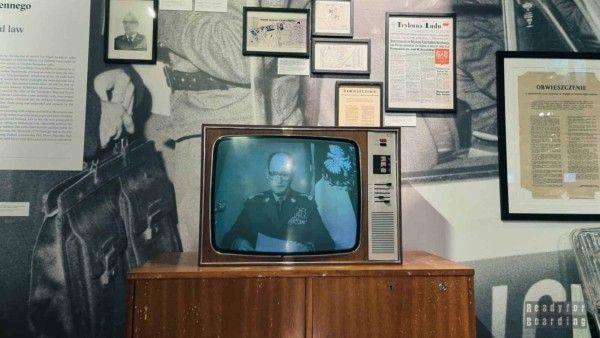 Interesting solutions have been used here, combining old objects with modern technologies such as a typewriter connected to a screen/projector, interestingly incorporated screens displaying old footage, or round, soundproofed rooms where you can listen to stories of famous people or old Polish pop music.
The museum is visited by walking a designated route, which allows you to follow the chronology of events.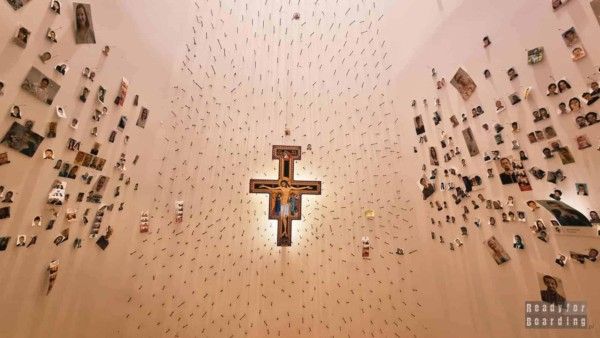 Temporary exhibition
The depot building has additional space for events and temporary exhibitions. An exhibition is currently taking place here: Leonardo da Vinci's machines, Which is separately ticketed. The ticket for an adult costs 22 zloty, and for a child 18 zloty.
It occupies one larger room in which stands of wooden objects created from the artist's sketches are spread out. You can approach most of them and even set them in motion (a few of them cannot be touched). All of them are described, although there is not always enough instruction on how to use the device 😉 Nevertheless, even children will be able to see the inventions and understand how various devices work (e.g. Flywheel or crane).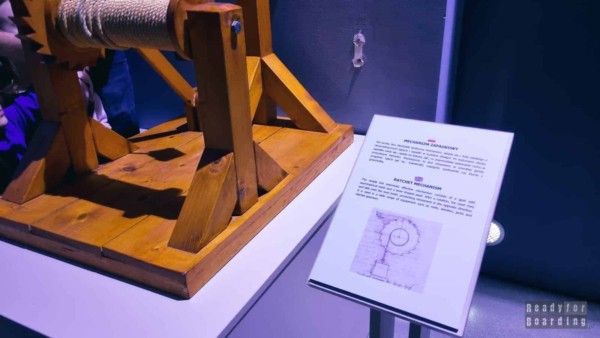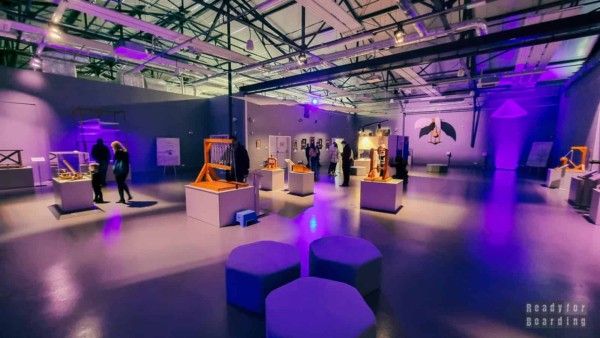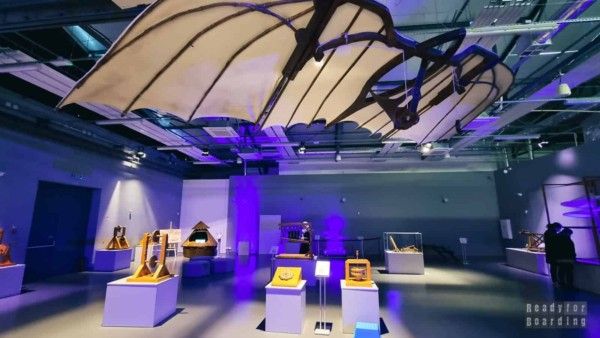 In addition to the devices, you can also see paintings painted before Leonardo da Vinci (of course, they are not originals) and learn a little about his life.
While the exhibition is interesting, in our opinion the price is too exorbitant for one room.
Zajezdnia History Center for children
Is it worth going to the Zajezdnia History Museum with children?
Our kids liked it, but they are very enthusiastic about everything 😉
As for the permanent part, it is a great opportunity to introduce children to history and tell them about your own childhood. It will be a complete novelty for them that at one time the shelves in stores were not overflowing with food, and there were only a few toys crosswise.
The museum is interactive, there are many exhibits that will interest and keep you for longer (e.g. toddler, typewriter, mini cinema).
The most fun, however, turned out to be collecting stamps – at the entrance children are given museum maps with marked places where stamps are hidden and a place to nail them. After collecting all the stamps, a symbolic gift awaits at the ticket office.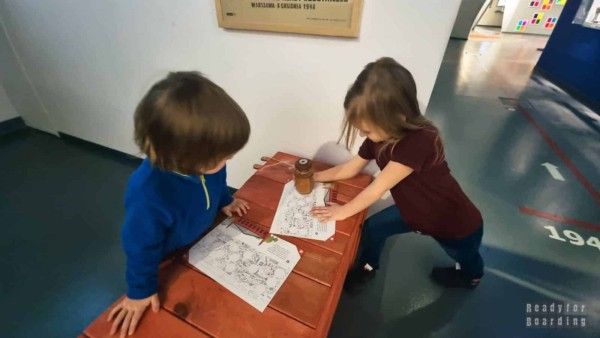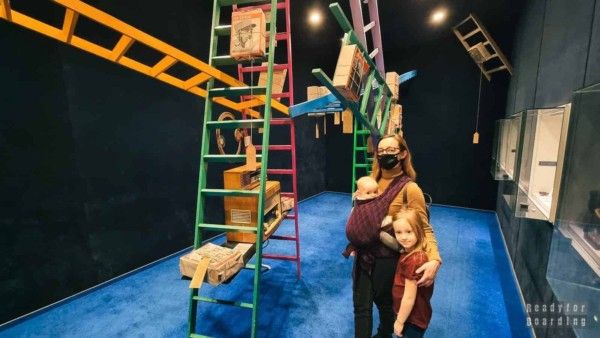 You can easily move around the museum grounds with a stroller, and there is also a restroom with a changing table available.
Practical tips
Here's some practical advice on when, where and for how much 😉 however, we always recommend that before planning a visit you check the facility's website to see if anything has accidentally changed.
Opening hours of the Center of History of Zajezdnia
The museum is open during the following hours:
Monday: closed
Tuesday-Wednesday: 9.00-17.00
Thursday: 10.00-17.00
Friday-Sunday: 10.00-18.00
Prices at the Depot History Center
We have already written above about ticket prices for the temporary exhibition.
As for the permanent exhibition of the Zajezdnia History Center, the prices are very symbolic:
Normal ticket – 10 zlotys
Discounted ticket – 5 PLN
Family ticket (2 adults + 2 or more children) – 25 PLN
And here we must point out that it's been a long time since we've been in such a cheap museum, and qualitatively it's definitely one of the better ones among the recently visited ones.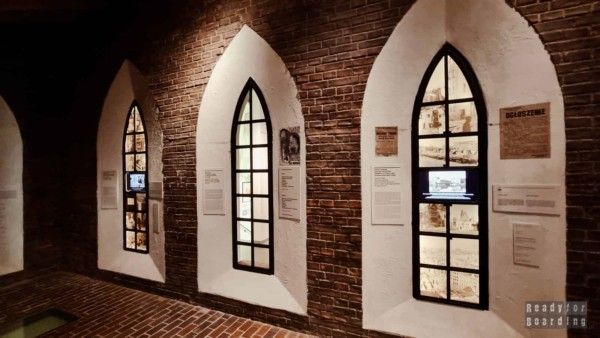 Getting to the Depot History Center
Centrum Historii Zajezdnia is located in Grabiszyn district (Wroclaw). It is possible to get there by bus, streetcar or car:
Buses: 124, 126, 134 (stop: Bzowa (Zajezdnia Center)) or 125 (stop: Inżynierska).
Streetcars: 4, 5, 11, 74 (stop: Hutmen or pl. Silver).
Car: There is a parking lot on site. By design, it is paid, but free for museum guests (keep your museum ticket).
Exact address:
Depot History Center
ul. Grabiszynska 184
53-235 Wroclaw
www: https://www.zajezdnia.org/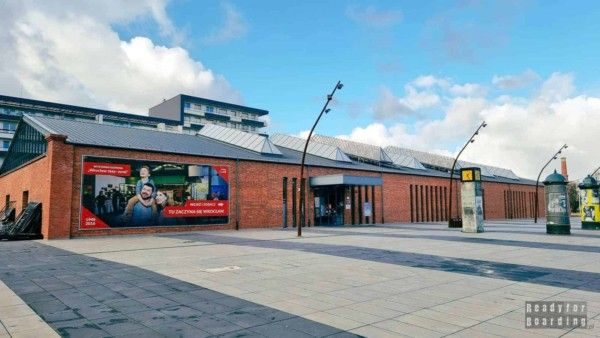 Accommodation in Wroclaw
In Wroclaw you will easily find the right accommodation for you – the offer is very large.
We stayed at the Novotel hotel, which we were very happy with – delicious breakfasts, friendly staff, and a cool kids' corner 😉 Here are some suggestions:
Novotel Wroclaw Centrum
Address: Powstancow Slaskich 7b, Krzyki, 53-332 Wroclaw
PricesFrom 220 PLN for a double room
Link: http://r4b.link/novotel-wroclaw
Mercure Wroclaw Centrum
Address: Pl. Dominikański 1, Old Town, 50-159 Wrocław
Prices: from 360 PLN for a double room
Link: http://r4b.link/mercure-wroclaw
Scandic Wroclaw
Address: ul. Piłsudskiego 49/57, Old Town, 50-032 Wrocław
PricesFrom 300 PLN for a double room
Link: http://r4b.link/scandic-wroclaw
Traffic Hotel Wroclaw
Address: ul. Świdnicka 28, Old Town, 50-029 Wrocław
PricesRate: from PLN 240 for a double room
Link: http://r4b.link/traffic-wroclaw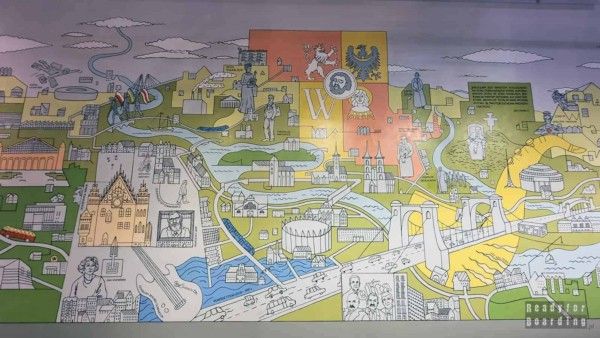 Our opinion of the Depot History Center
If you are planning to spend time in Wroclaw, it is worth including the museum of the Zajezdnia History Center in your plans! We even recommend that you check out the museum first, and then set off to explore the city, as it will certainly allow you to get to know it even better and more thoroughly if only through the prism of history