Which Canary Island to choose (and how they differ)?
Surely more than one person asked themselves this question when they chose the Canary Islands as their destination. And it's not an easy question to answer, because the whole archipelago consists of 7 main islands, which differ and quite a lot among themselves, and each is attractive in its own way.
We have been to 4 of them, Tenerife, Gran Canaria, Fuerteventura and Lanzarote, That is, by far the most popular ones. In this post we will try to outline for you in brief points the main differences, pros and cons of each island separately, so you can more easily decide which island to go to.
Tenerife
Without hiding, this is definitely our number 1 when it comes to the Canary Islands. Let me emphasize right away that this is our choice, for you this island does not have to be so great at all 😉 Why?
Above all the climate, views, fauna and flora 🙂 Tenerife anywhere on the island manages to surprise us, offering views ranging from lunar, almost desert and black sand beaches to beautiful green areas.
Unlike the other islands, Tenerife is not strong when it comes to beaches. Here it definitely loses to Fuerteventura or even Lanzarote. Although you can't forget Las Teresitas, which is the prettiest beach in Tenerife. Tenerife, however, has much more to offer.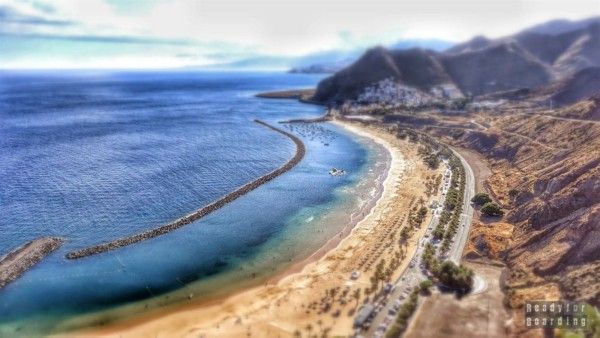 The undoubted plus of this island is the volcano Teide. Spain's highest point and the most important point in the Canary Islands in our opinion. Overnight by the ocean you practically soar to almost 4,000 meters.n.p.m. Mega impression! Plus those moonlit views 🙂 We recommend our coverage of the ascent of Teide on foot.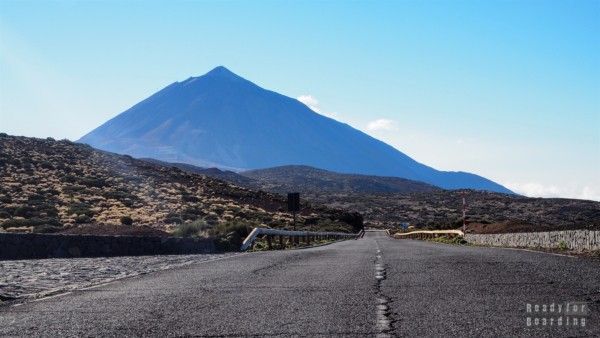 Tenerife also offers Loro Park (One of the best zoos in the world by. TripAdvisor), or Siam Park (Europe's largest water park). So we have a lot of attractions for at least two full days of stay, and if you are traveling with children they will surely be delighted. Although you could spend a few days in Siam Park as well 😉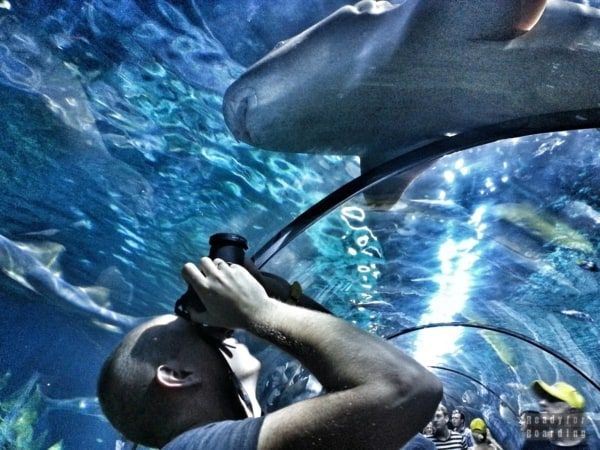 To the pluses you can add the mountainous terrain, full of beautiful views like Masca and the surrounding area, or Anaga Mountains (omitting, of course, the already mentioned Teide).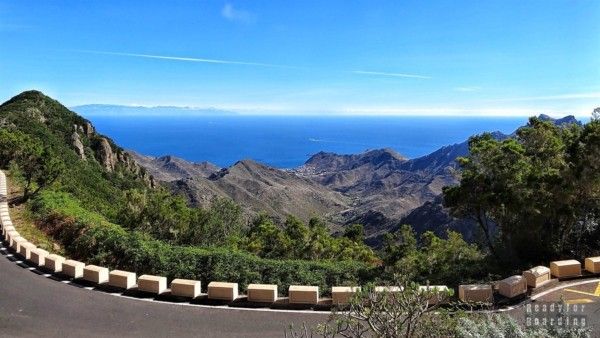 Like any island, both Tenerife can be driven around in one day (preferably in a rented car – you can read how to drive around Tenerife in this post). However, in our opinion, this is the island that offers the largest number of places "to see" 🙂
All the well-known stores are available locally, lots of larger and smaller markets, and even Primark 😉 There are also two airports on the island, so we have many options for travel both between the islands and to/from Poland (Wizz Air, Ryanair, charters, or even Air Berlin via Germany).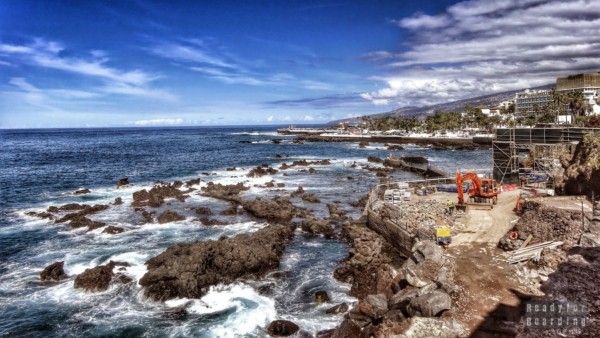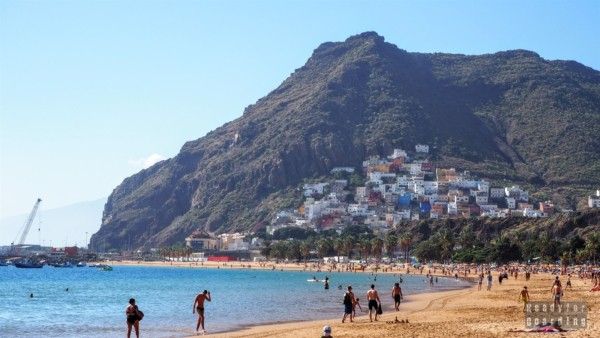 Minuses? If you are looking for a strong water experience (surfing, etc.), or intend to spend most of your time on the beach, this will not be the ideal destination for you. There are, of course, places where you can both beach and go wild on the water, but this is not Tenerife's strong point.
However, it is worth coming here for at least two days to see Teide and go to Siam Park or Loro Park. Although you won't be bored here for 2 weeks either 🙂
You can see all the posts about Tenerife here.
Gran Canaria
Here, without hiding, Gran Canaria we liked the least of all the islands. This is, of course, our subtle impression. We were only on this island for one day, but we drove the length and breadth of it, which you can read about in our post on Gran Canaria.
Answering you right away to the question that comes to mind: no, a one-day stay was unlikely to affect our impressions. Why? Because the first time we were also on Fuerteventura we were only one day and we had completely different impressions and feelings about this island 😉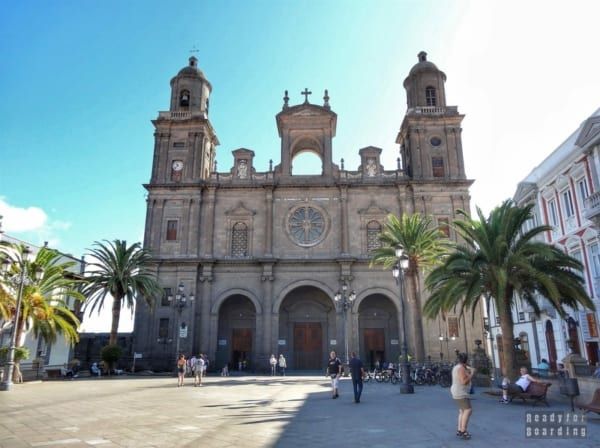 In stark contrast to Tenerife, we found Gran Canaria to be a mostly empty island with no greenery. In addition, without super views. Fact, you will find here some interesting towns, such as the capital Las Palmas, or Agaete, Arucas or Maspalomas. However, if we were to be here for a week, we would definitely get bored.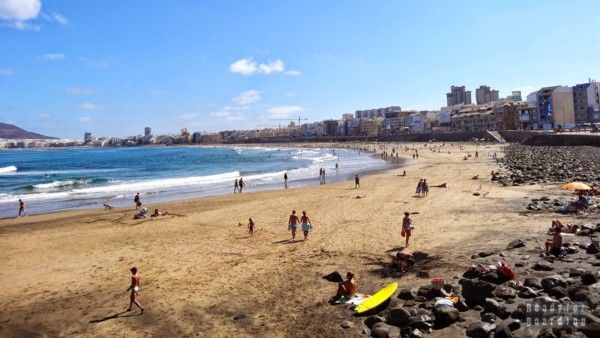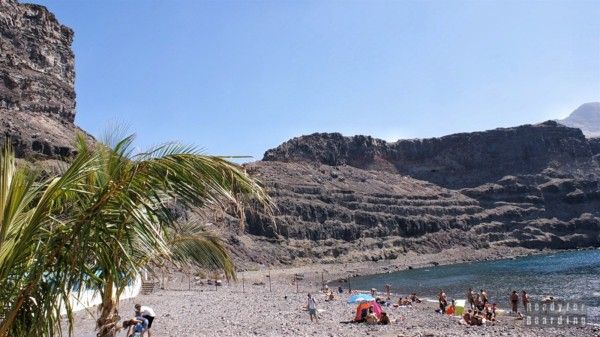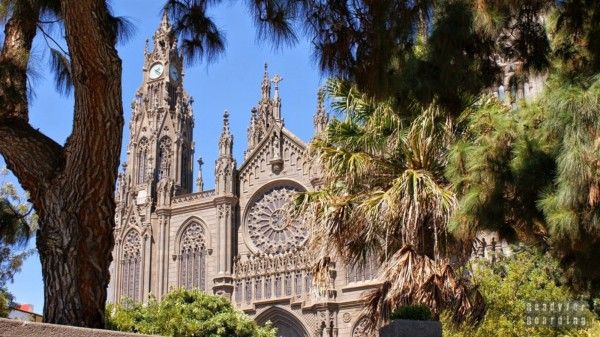 We were not impressed by the beaches either, but maybe it was just a matter of the weather, because it was no pleasure for us to lie on the sand and only wonder how to protect ourselves from the wind and sand (we did not behave like typical Poles and did not take a screen with us… ;-)).
In our opinion, Gran Canaria is such an island for a day 😉
Fuerteventura
Fuerteventura beats Tenerife for the number 1 position on our list 😉 Although even for us it is better than Tenerife in several respects. If we wanted to return to the Canaries for more relaxation than off-roading, but at the same time not to be bored in one place, we would definitely choose Fuerteventura.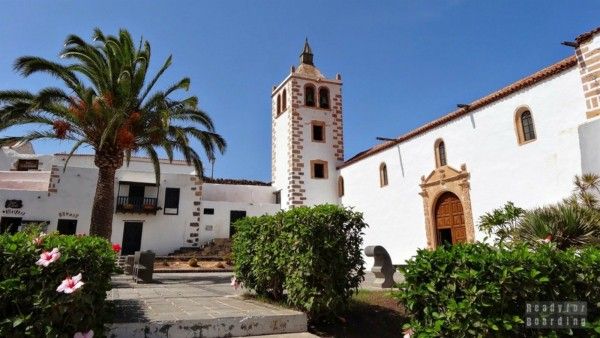 The biggest plus point of this island is its beaches. All! With the Corralejo Natural Park in the lead. Big choice, lots of space, beautiful weather, clear and warm water. Fuerteventura can be safely considered the beach island of Europe 🙂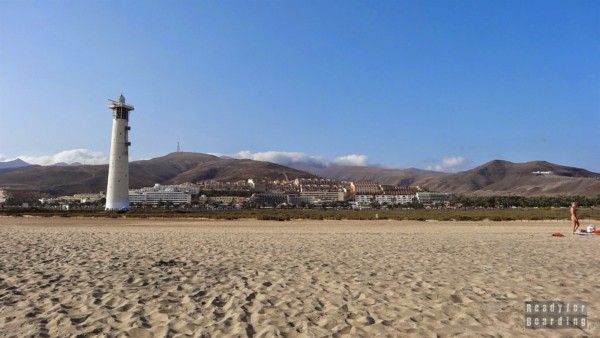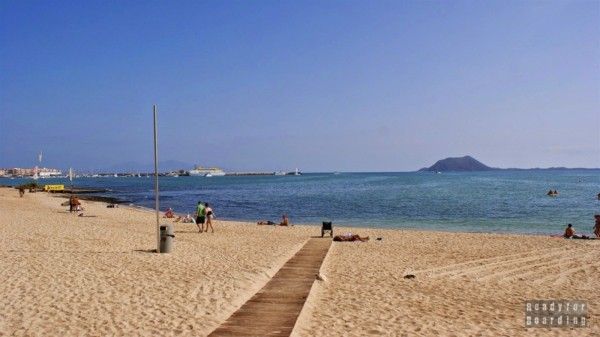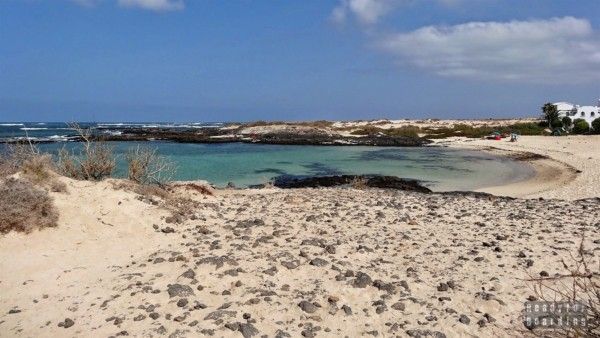 In addition, water sports enthusiasts will find plenty of places to surf and learn it (numerous schools).
Interesting and nice views can be found practically in every corner of the island, so it's worth renting a car to go around the whole island in peace, by the way testing every beach you meet 🙂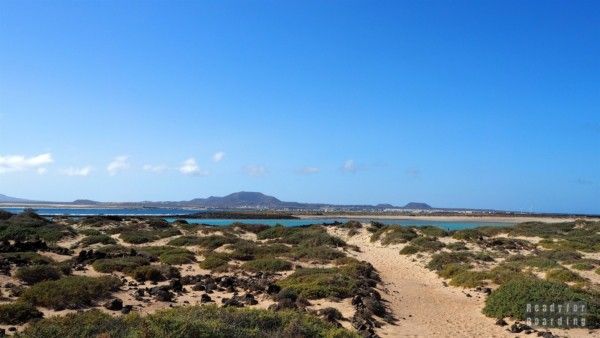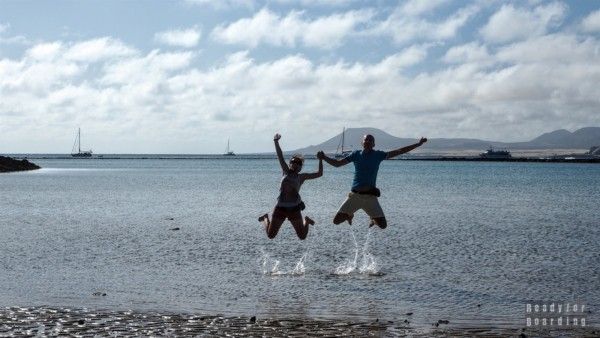 We wrote more about Fuerteventura here and here 🙂
Lanzarote
Lanzarote is our biggest (positive) surprise when it comes to the Canaries. Already familiar with Tenerife and Fuerteventura, we didn't expect that little Lanzarote would be able to offer us something super. Oh how we were wrong! 🙂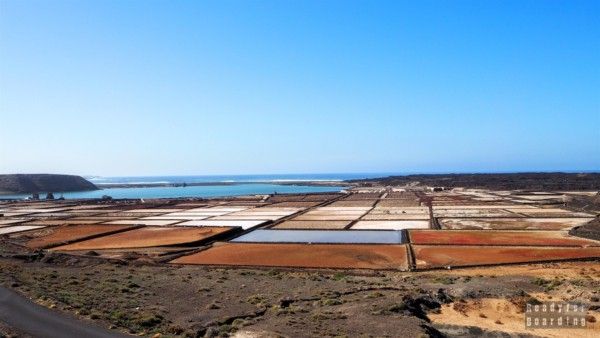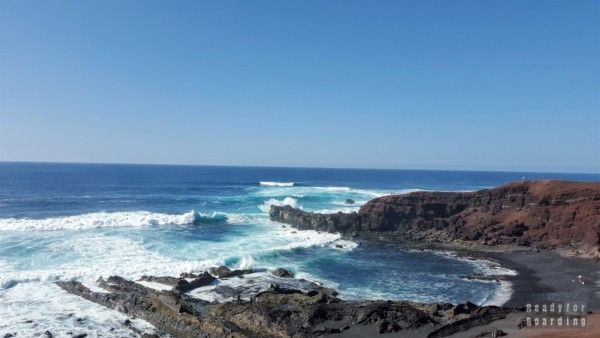 It is both a place for water sports (excellent conditions for surfing), cycling, sightseeing as well as beachcombing. On top of that, Lanzarote offers pretty decent beaches, post-volcanic areas and accommodation bases. There is an equally surprising amount of greenery on it (especially compared to Fuerteventura).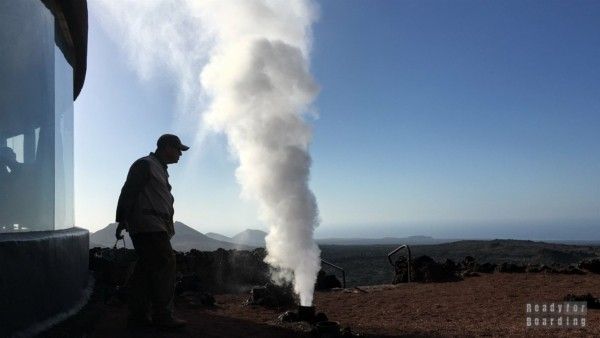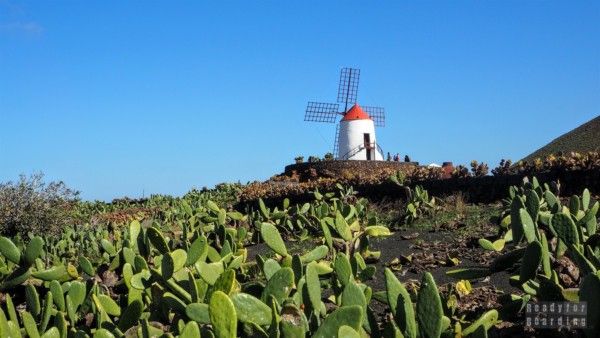 When you add the ferry connection to Fuerte (the trip takes about 30 minutes), you have another island on the podium 😉
Traveling between the islands
How to travel between the islands? We have two options: by ferry or by plane. We have already written a little about inter-island flights. We recommend you great lines Binter Canarias, Where buying a ticket well in advance their travel between the islands will be cheaper than by ferry.
Aside from the travel time 🙂 By plane the trip takes from half an hour (Tenerife-Gran Canaria) to an hour (Tenerife-Fuerteventura). By ferry the journey can take more than 8 hours! The exception here, of course, is the connection between Fuerteventura and Lanzarote, where ferries run frequently and the trip takes about 30 minutes.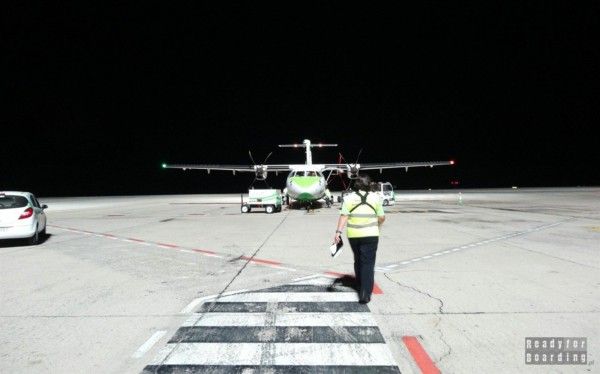 Is it worth traveling between the islands? Yes! To see as much as possible while in the area (if you have the time and money to do so, of course). However, it is worth considering a stay on several islands. E.g. A week in Tenerife and a week in Fuerteventura, or a week in Fuerteventura and a week in Lanzarote. The cost of the trip will not increase so much, and you can see much more 🙂
Our pick?
Tenerife or Fuerteventura combined with Lanzarote 🙂 Tenerife is a definite number one for those who do not like to be bored. However, Fuerteventura combined with Lanzarote also offers quite a lot. Although the choice is yours anyway 😉
We also encourage you to read our TOP 10 from the Canary Islands and a summary of our visit to the area. It will certainly help you to decide.
And you, which Canary Island do you like the most and why?
Be sure to let us know in the comments 🙂