Japan – Day 3, Shinkansen trip to Nikko
Check out the post where you'll read about our first ride on the Shinkansen (or super fast train), the small town of Nikko, and the best ramen soup.
Everyday life in Tokyo
But before we set off on our journey, a few more words about daily life in Tokyo. We mentioned how it is used every free piece of space (both public and private). At first we couldn't get used to the cramped hotel room, but it was only to be used as an overnight stay for us, so there's nothing to complain about.
Waking up in the morning, however, we wanted to experience some fresh air. However, here is what was waiting for us outside the window: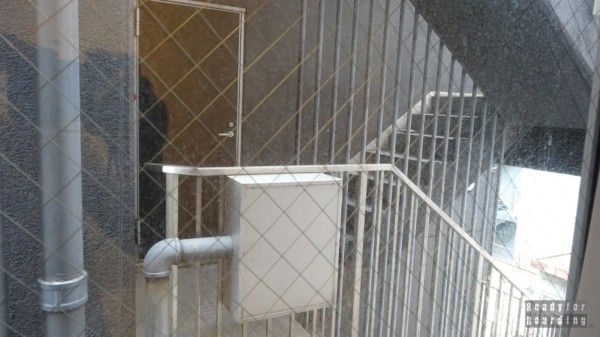 Of course, it wasn't our first day at the hotel, but somehow it was either dark beforehand, or we were too distracted by other things to look closely at what was outside the window. We knew there was a building because in the evenings, you could see people in suits sitting at computers in the windows (and it was about 8 pm), but we didn't expect that the outdoor staircase is about 2 meters away from our hotel. Well, ot the full use of space 🙂
We set off for Tokyo's main train station, from where we were to go to Nikko. It was early in the morning and on the streets, instead of people heading to work, we more often passed groups of students going to school. Dressed almost all identically, and only the colors of the backpacks distinguished them. Lovely view 🙂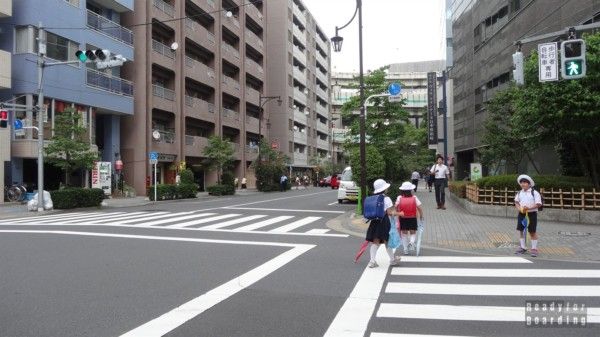 However, let's return to the topic..
Shinkansen trip to Nikko
It's finally time to take advantage JR Pass! (You can find all the information about JRP in this post.) Our first destination is Nikko, a town near Tokyo.
First trip Shinkansenem (in English it sounds better: Bullet train), although short it is still impressive (by the way, compared to the PKP it is all very impressive). It's a good idea to reserve a seat in advance, but to do so you have to go to the station and pick up a seat pass (under the JR Pass reservations are free). Of course, there are plenty of travel options to Nikko, but if you already have a JR Pass then fast trains are by far the best option.
Just the signage At the train station in Tokyo Makes it quite easy to understand where to go for a particular train. There are always special platforms (and sometimes even stations) for the Shinkansen. If we have a reservation, the signs will also tell us exactly where to stand so that the door to a particular carriage stops right in front of us. Of course, I don't think I need to mention the already famous queues and humbly waiting for their place Japanese people? 🙂 Everything was perfectly planned, arranged to the point of pain, no one pushing, no one squeezing in.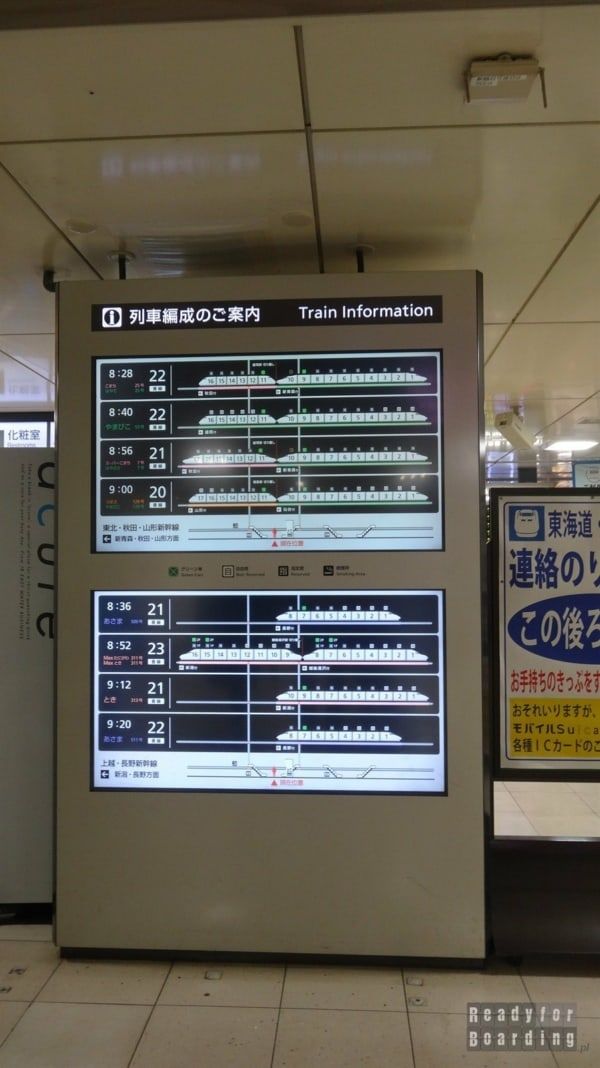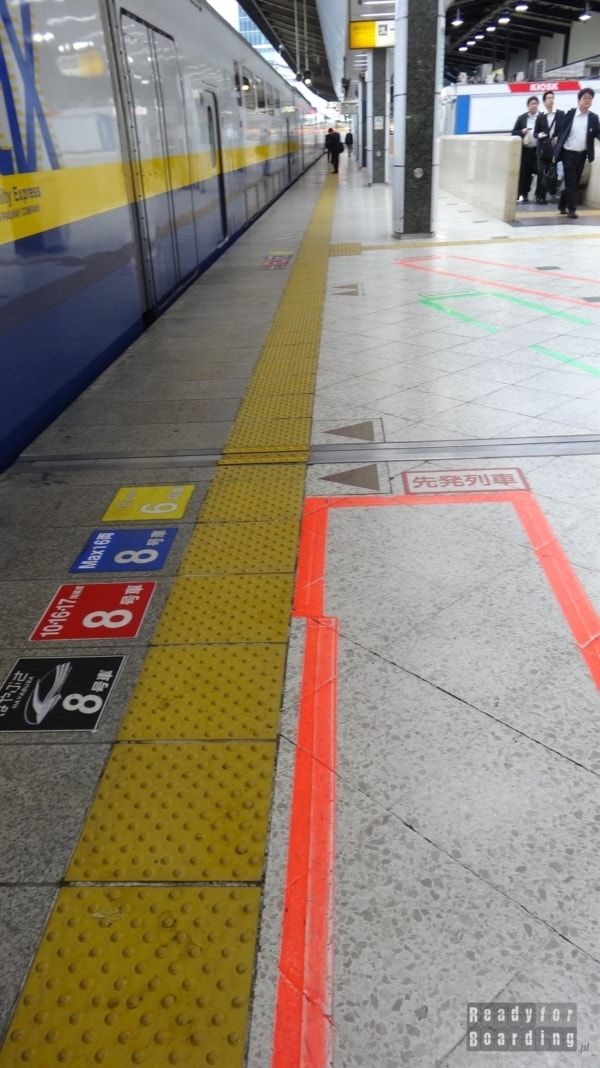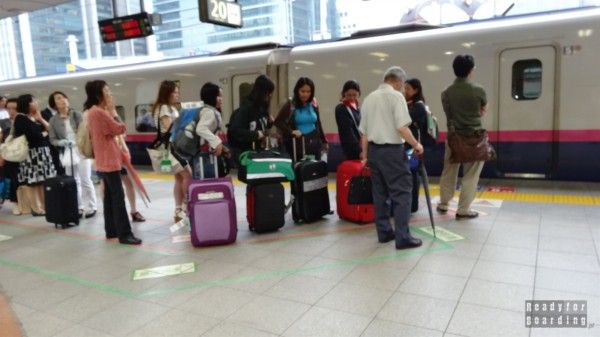 At first, the information boards at the reservation office may seem heavily illegible and incomprehensible to foreigners. However, a moment of associating a few facts allowed us to quickly grasp and correctly read the information.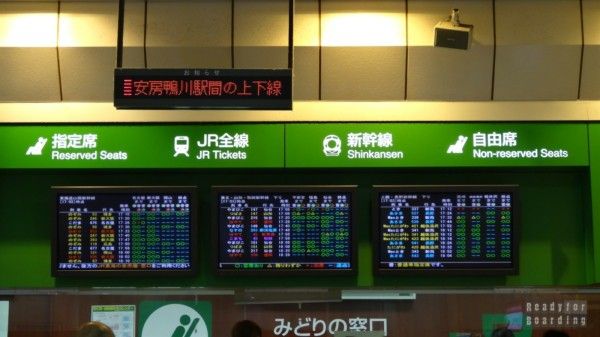 And what it's like inside the train? Comfortable seats, clean toilets and of course vending machines, vending machines everywhere. From time to time we were passed by a conductor, who always bowed at the door towards the passengers.
When disembarking from the train, a staff person with a garbage bag was waiting at the exit, also bowing to all passengers. At every turn you can see what respect the Japanese have for work: no one complains, everyone does what they have to do with the utmost care.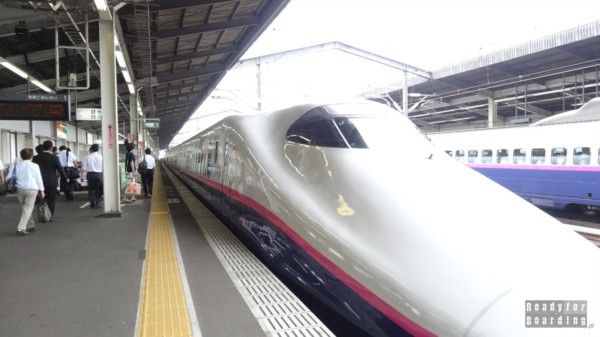 We took the Shinkansen train to Utsunomiya Station From there we changed to a more local train directly to Nikko called the JR Nikko Line. Here the craze is not – just such a suburban subway 😉
We must also add that we can put the famous punctuality of Japanese trains between fairy tales. The fact is that they are late. Even the Shinkansen.
Sightseeing in Nikko
In Nikko, right next to the station there is a bus stop from where you can directly get to the most important place – the chram Tōshō-gū. We, however, recommend walking the streets of Nikko. It's about a 20-minute walk, and along the way you can see plenty of traditional Japanese houses, which may not reek of beauty, but we were able to see what life outside Tokyo is like. Also on the way there is a very interesting pub recommended by the guide, but about that later.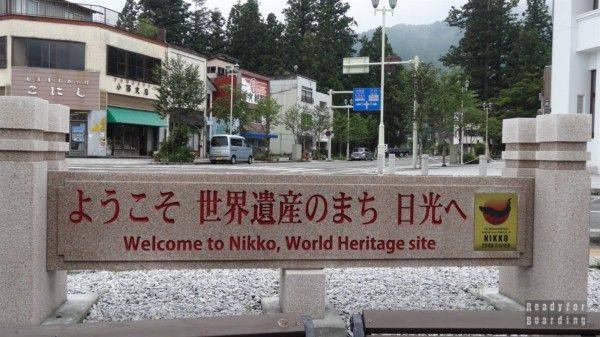 After a short walk on the left we passed a red bridge – Shin-kyo, Which provides a passageway to the temples and chrams.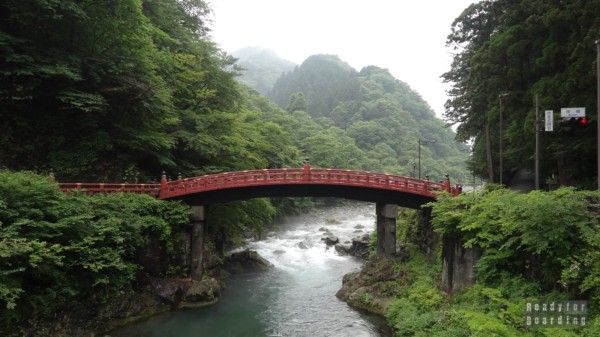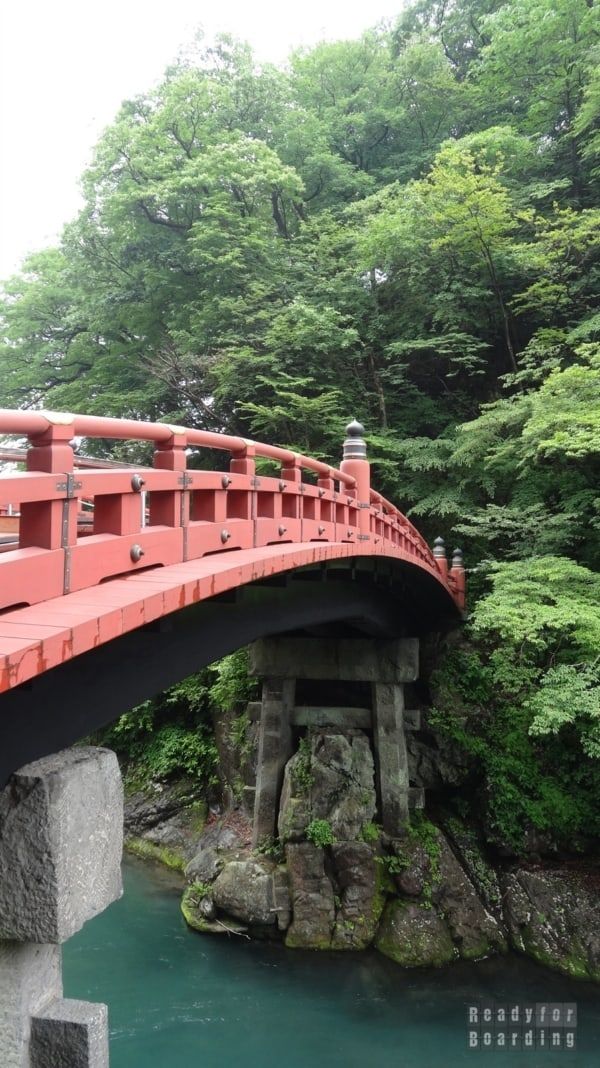 After the bridge, we faced another bit of uphill walking and finally reached the buildings, including tourist information. Unfortunately, it turned out to be impressive Rinnoji Buddhist temple Is under renovation until 2020. (. ). Interestingly, the Japanese have erected a large hall that completely covers the temple, and in addition, they covered the wall of the hall with an image of the temple, so that we can imagine what it looks like. Nevertheless, you can go inside the temple, although here too there were restrictions on visiting and we don't quite know what was a conscious arrangement due to renovation and what was not (of course, you enter the temple without shoes).
Fortunately, this is not the only temple in the area, so we still bought a ticket and went to explore the whole complex. And there is much to explore, because the area where the temples and chrams are located is quite sizable – it has approx. 80 thousand. square meters.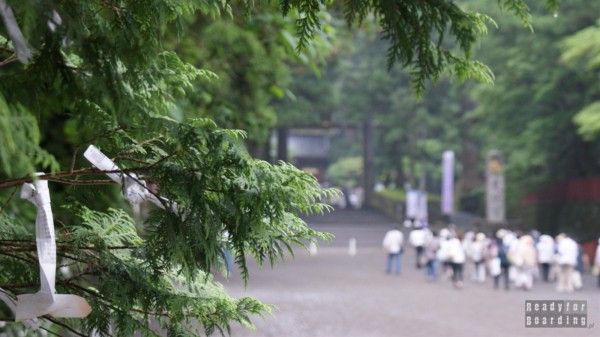 Walking further we enter a complex of Shintoist chrams Tōshō-gū. Although it is a chram, there are many references to Buddhism inside – a good example of the intertwining of two religions within one complex (the Japanese have no problem with this at all). The complex is a UNESCO World Heritage Site, and the shrine is the resting place of Tokugawa Ieyasu. The buildings are located in the forest, so it's peaceful and quiet here.
Among the most interesting objects are the five-story pagoda and gate Yōmei-mon (Sunlight Gate), Which with its golden ornaments and downright overwhelming roof does not match the modest wooden buildings.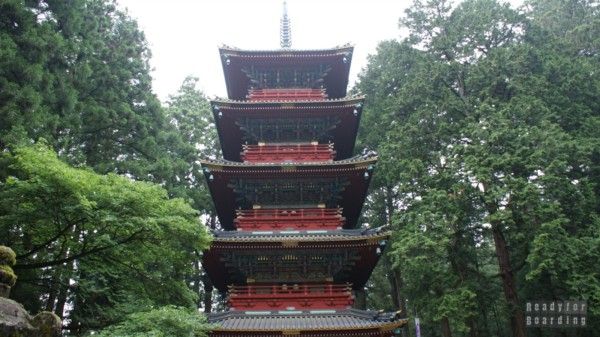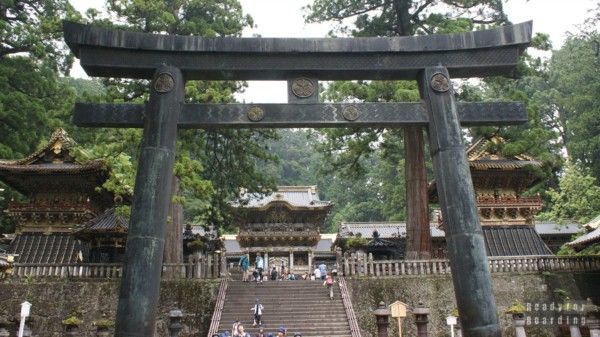 Worth a look Honjido Hall, in which demonstrations are held to show the acoustic qualities of the temple.
While at the complex, we looked for the famous sculpture (or rather, bas-relief) depicting the 3 wise monkeys with ears, eyes and mouth covered ("see no evil, hear no evil, speak no evil"). To be honest, you may not notice them and they in no way resemble the monkeys that are in many pictures and sculptures available with us. Here's what they look like in the original: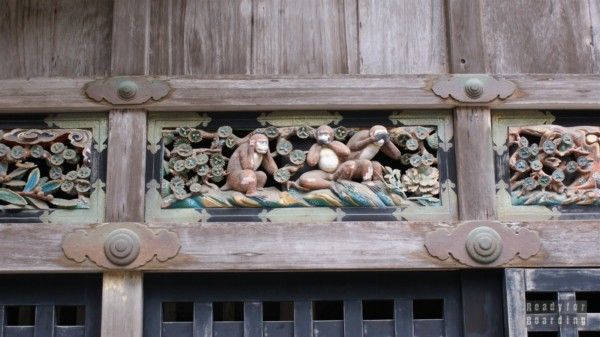 Next to it is another interesting bas-relief depicting something in the likeness of an elephant. A related story tells of an author who had never seen an elephant, only heard what it looked like, and based on that, presented his own version of the animal.
Another famous animal of Nikko is a certain male cat – Nemurineko (Sleeping cat), an extra fee is charged to see it.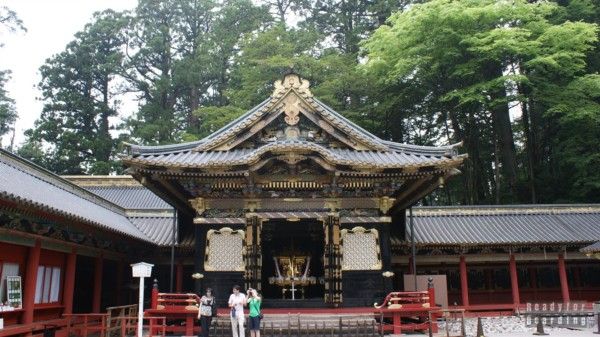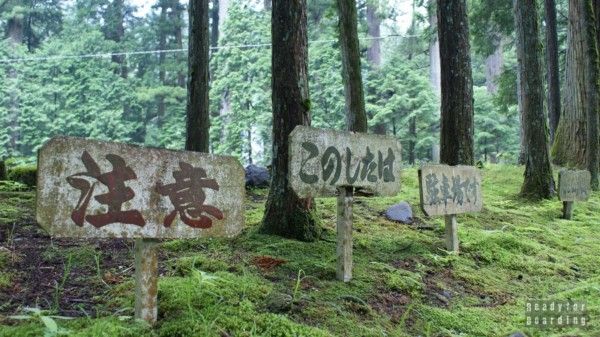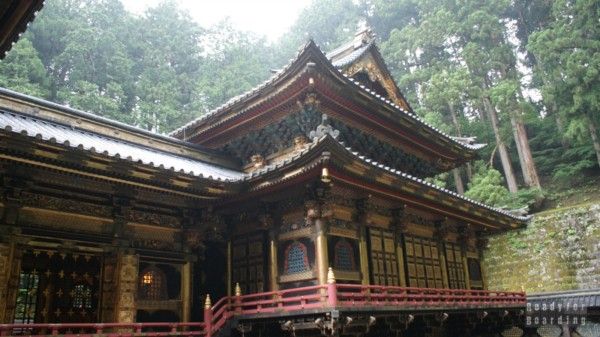 At the complex you can also (or maybe especially) see the tomb Tokugawa Ieyasu.
The best ramen soup
Towards the end of the day, the sky clouded over and we slowly started to get together to make it in time for the rain. On the way we entered the restaurant we wrote about above, it's called Hippari Dako. Surprisingly, despite being recommended by the guidebook, there was no queue, and there was only one tourist inside 😉
The facility is run by two elderly ladies who, although they don't speak English, are very communicative and pleasant to get along with. The decor is also equally interesting. Walls and ceiling (!) are pasted with tickets, bills and other cards (on which visitors wrote their thanks and wishes) from all over the world, left by tourists visiting the restaurant. We also left our mark!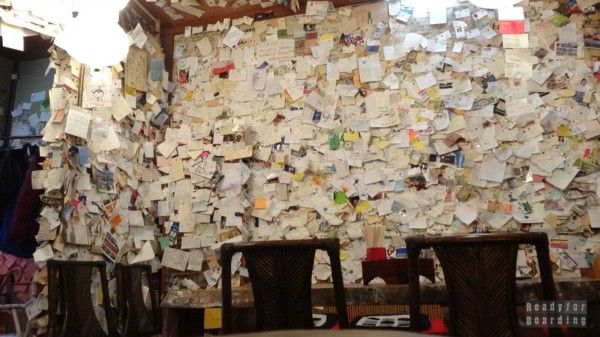 Recommended to us ramen soup with yuba and tsukune with rice. We got huge portions (with the soup alone we both would have eaten up!). The food was really delicious! Highly recommended if you are in the area 🙂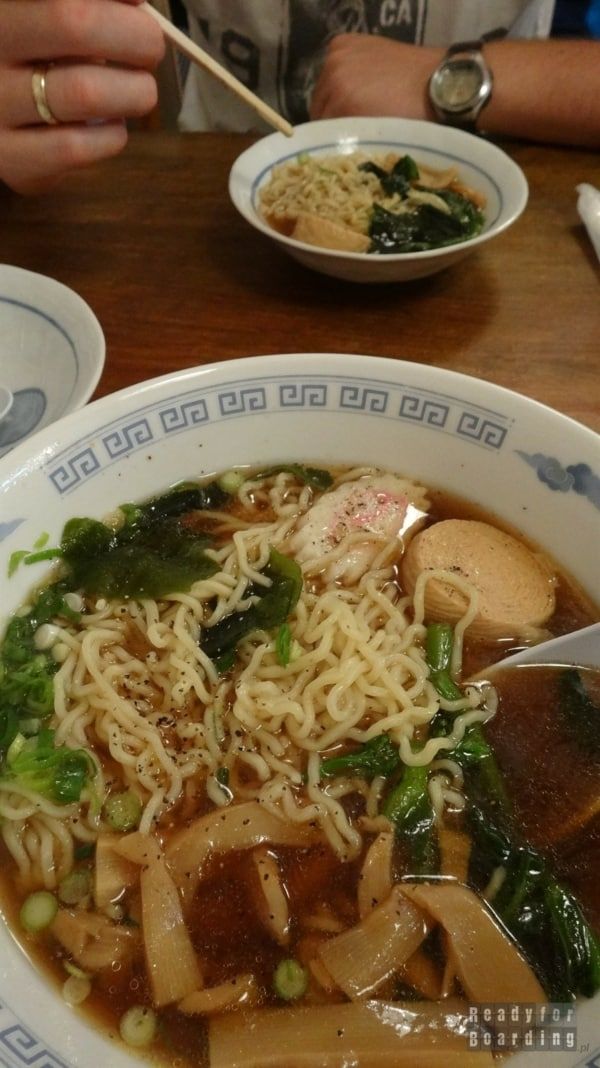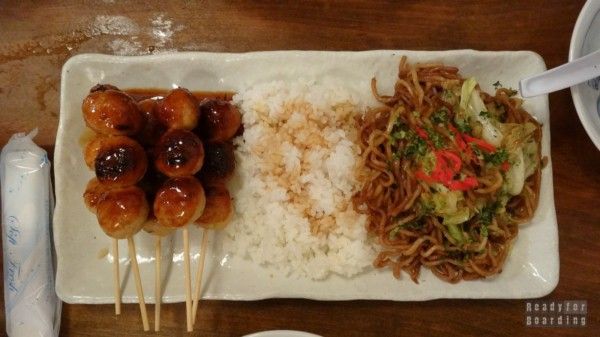 At the end we were stunned when one of the ladies said in broken Polish "Goodbye". 🙂