8 dilemmas of traveling with (young) children, or strategic planning hard level
New perspective, new challenges, and the world and priority list turn upside down. With a new member on board, traveling will no longer be like it used to be – it will be more interesting 😉
In September we traveled by car to Lithuania, the first time further, the three of us. Olive was 11 weeks old at the time and was probably the calmest and most laid-back member of our family. It was the parents who were going crazy 🙂 While trips do not stress us, but the need to take care of this small, defenseless being makes it necessary to think about so many aspects that fresh parents have the right to have a confusion in their heads.
And we had this confusion – well, because how many pampers to take with us? Will we buy the same in Lithuania? Whether to take some preventive medicine with us? How we will bathe? Will we do laundry? How we will scald toys and pacifiers? Where Olive will sleep (and if at all)? Will he sleep on the road, in the car? Whether to drive a stroller everywhere? What if it rains? What to pack handy? How and where we will feed?
A thousand questions and a thousand hints Other parents who travel with an infant (of course, the more hints, the more they exclude each other). We decided to trust ourselves, because who knows our baby better?
The first trip verified our plans and approach 🙂 We made a lot of mistakes, but from mistakes a parent learns. We thought about a trillion things, but there were things number trillion one, trillion two, …trillion n that we did not consider at all! Seriously! 🙂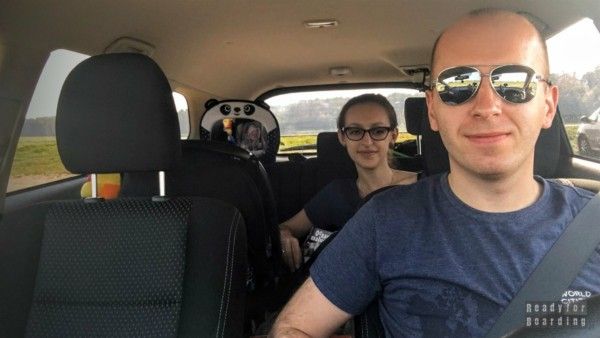 First trip with a baby
So with planning we jumped to a higher level. We never bothered before what kind of surface we would walk on, whether there are stairs somewhere, whether there are baby changing facilities and rooms for mothers with children in the pubs, whether the places are adapted for families with children… even more so infants…
These are not our expectations. We do not expect that in every city in the world there will be facilities and privileges for families with small children, but by doing the right "research" we are able to properly prepare for the trip and take the necessary things.
We learned a lot about how to travel with a baby, after all, travel educates 🙂 What's more, by traveling with a baby you can also learn a lot about ourselves: how we will cope in a new situation? How much we can stand? How much patience is in every parent? 😉
From now on, our needs are left behind and our Junior is in the foreground (e.g. we will not eat where we want, only where the conditions are 😉 ), but you should not forget about your needs. We sometimes caught ourselves stating at 7 pm that we had not eaten anything since breakfast! Olive, of course, always had fresh milk right under her nose 😉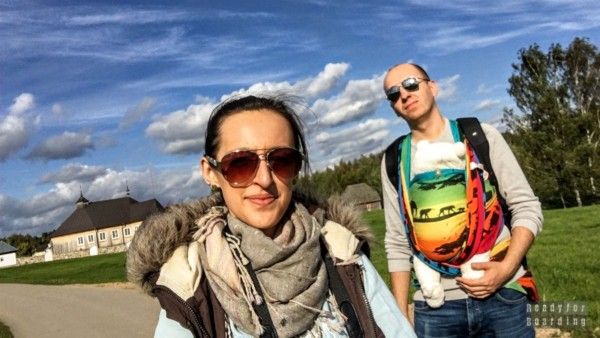 What surprised us very positively was the openness of other people to travelers with a child. Many people just smiled, puzzled, more willing to help. Somehow children have such a cool effect on others ("softening" one would say).
Below we have included some points to consider when planning a trip with a child. Take advantage of our mistakes, that we committed during the first trip 🙂 The list, of course, is not exhaustive. This is more of a list of points, what we learned and what we will pay special attention to next time.
1. Planning the route
We took a map of the city in our hands, marked the points where we wanted to go, marked the trail and on our way. Hola, hola – not with a stroller! It's worth taking a look if by chance there's a big difference in altitude or a thousand stairs to climb. It's a known fact that we won't always read it from a map, so it's good to have a sling or carrier on hand (a carrier only ergonomic and for children who sit up on their own!).
If you are a woman, it is a good idea to have a man at hand to carry the stroller over the obstacles 😉 In Lithuania, we repeatedly encountered stairs, underground passages that were by no means adapted for strollers…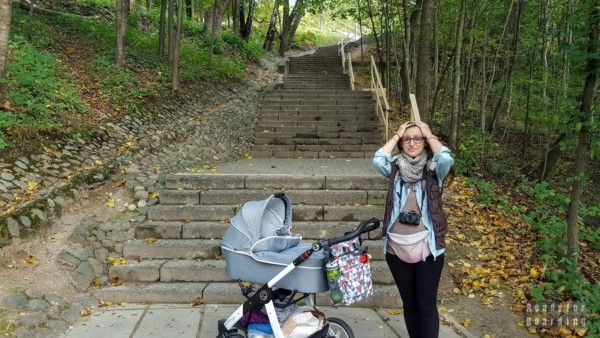 2. Surface
Not just stairs. Stairs are a cliché, and it's not only parents who know about the need to beware of them. But about the fact that the cobblestones are also an obstacle for the stroller we realized only on the first trip.
Beautiful old town, townhouses, monuments, and we just look at how much the baby in the stroller (a stroller that supposedly has very good shock absorbers!). There are several options: (1) change the route, (2) move at a snail's pace to minimize shocks, or (3) take the baby's e.g. wrap.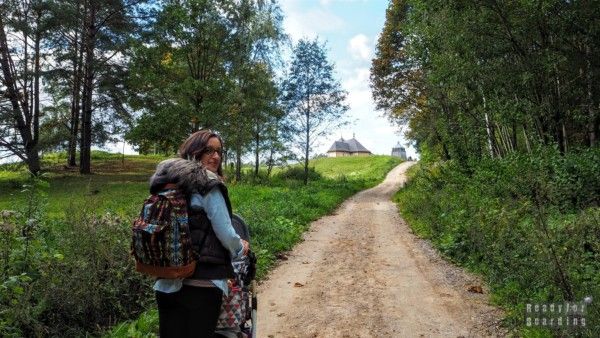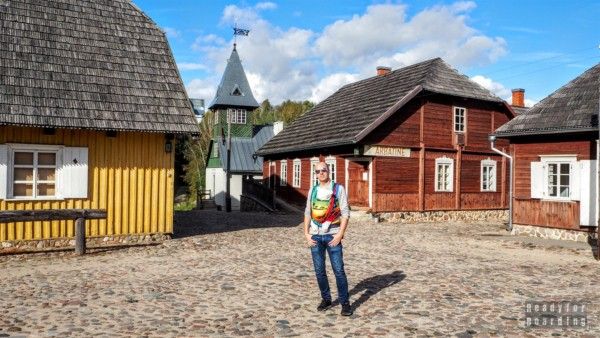 3. Baby food
We are fortunate that Olive's favorite food is the natural one, freshly heated, so we had no problem with preparation. The only thing left is to find the right place and position.
If it's nice outside, just find a bench or at least feed in the car. However, if it is cold and raining, you need to seek shelter. While in Poland we don't have a problem with this (after the recent high-profile actions, I don't think anyone dares to chase away a breastfeeding mother), abroad it can be different, and not everywhere you will find a room to feed.
You have to manage. It is worth having a large sling, shawl or even a tetra diaper to at least cover or wrap the little sucker.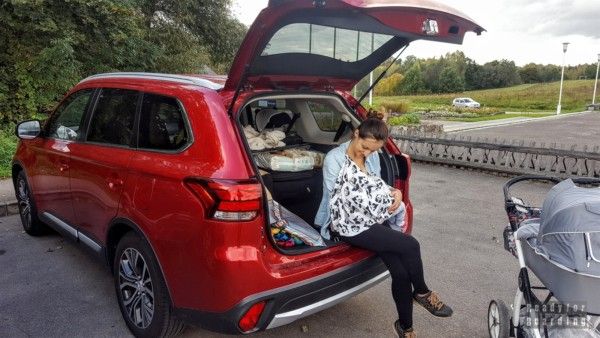 4. Food for parents
Here is a little harder with the choice of location 🙂 First of all, only an eatery where the stroller will fit and you don't have to climb a billion stairs comes into play. Of course, when the baby at least sits down, it's a little easier, because in most restaurants baby chairs are available for use.
What else? Noise and music – unfortunately, if there is hustle and bustle inside, loud conversations and music, a lot of people, then unfortunately it is a guarantee of haste, heartburn of parents and nerves and crying baby. We chose quiet, peaceful pubs with cool music (here the best solution turned out to be vege pubs, where there were fewer people and quiet music played).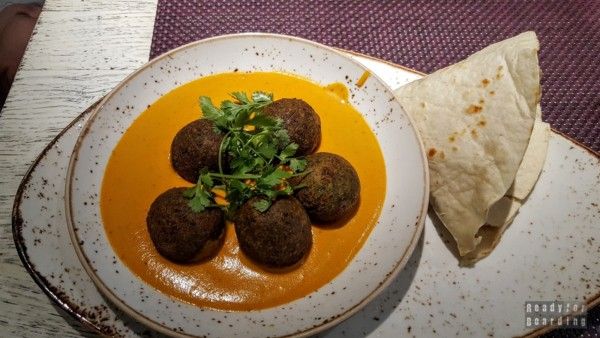 5. Toilet
It's not enough to find the first, better toilet. Now you need to find a toilet with a changing table!
As we have favorable weather conditions, you can boldly do what you need in the stroller or on the bench, but if it's cold, we will not put four letters in the wind 😉 So, you need to find a favorable place: restaurants, a shopping center or a hotel (we especially recommend the latter – we did not meet anyone who refused to use the changing table in the public hotel restroom).
We also had no reluctance to use the disabled toilets – there is more space in them, so you can easily wheel a stroller in and quickly change what you need. If you are traveling by car, it can easily serve as a mobile changing station.
6. Accommodation
We let go of the cheapest options. The most important thing for us was to have a bathroom, a big bed and living space in the room after a day of walking. A stroller had to be accommodated (we assumed that Olivia would sleep in a gondola), a bathtub was also needed, in which you can bathe the baby (if the baby is small, even a washbasin will do). Well, and it is important that there is a kettle, to at least pour boiling water over toys or pacifiers.
Typical travel cribs turned out to be unnecessary.
Of course, there must be an elevator in the hotel, and the hotel itself should also have a good location, so that you don't have to cover several kilometers every day. Also, the well-being of the parents is important, which can easily be ensured by a comfortable bed, or a good, warm breakfast eaten without rushing 🙂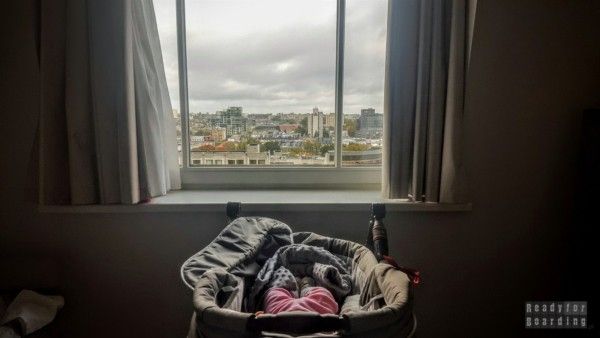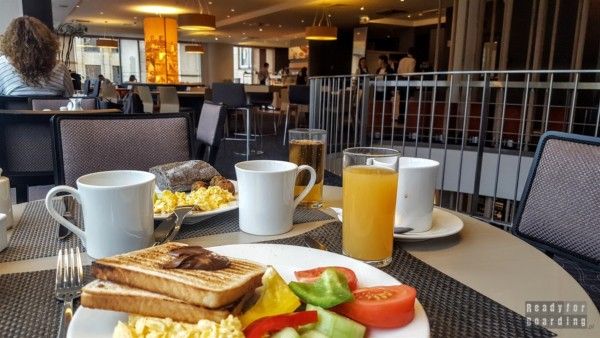 7. Princess coach
A good stroller is essential 🙂 Choosing a stroller is a river topic and everyone will like something different. We opted for quality and ease of folding. Unfortunately it's not the lightest stroller in the world, but that makes it very stable, maneuverable, well cushioned.
During the day we had to fold and unfold it several times, and when it was not used by the Princess, it served us as a cart for transporting all sorts of goods 🙂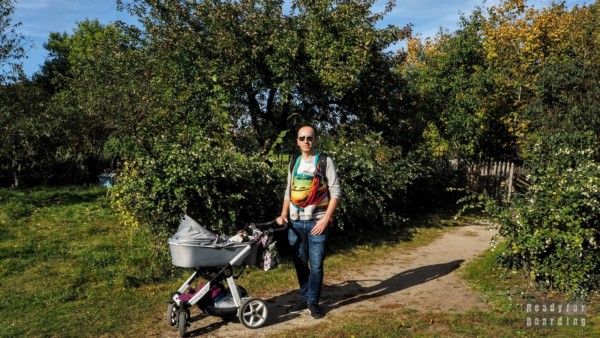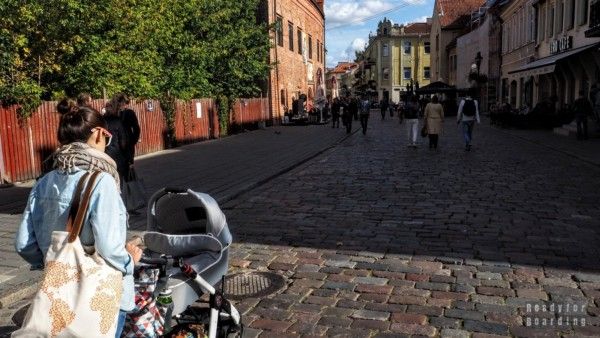 8. Parents' coach
Necessarily large, safe and roomy! On a daily basis, we move around in a small, eco-friendly, urban toddler, but on longer trips it would not work as a family car. We needed a large trunk to take a month's supply of everything, to fit the stroller and bags, but also a lot of space in the front to calmly feed or change the baby – such a multifunctional car 😉
Mitsubishi Outlander did a perfect job 🙂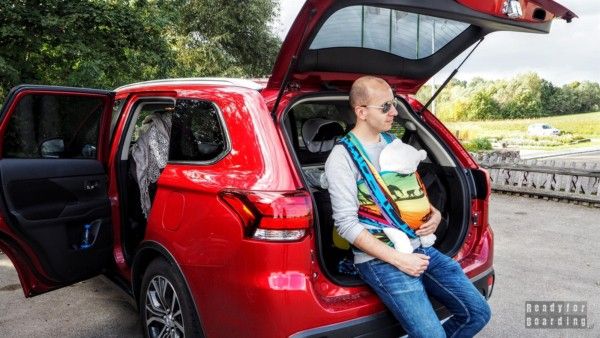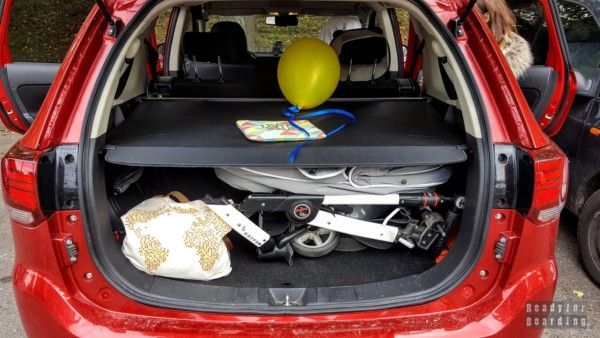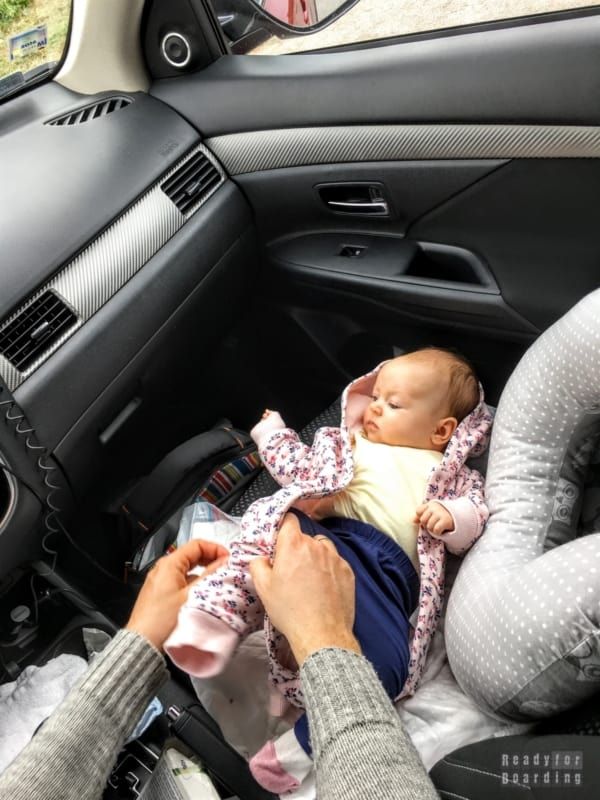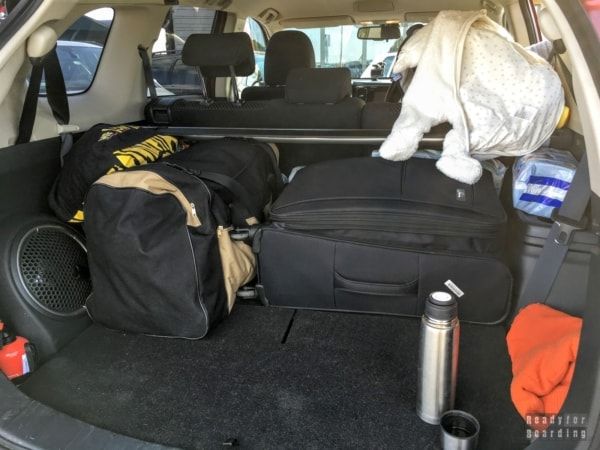 As we have mentioned more than once, this time we took everything far too much. We will see how we will go with packing next time 😉